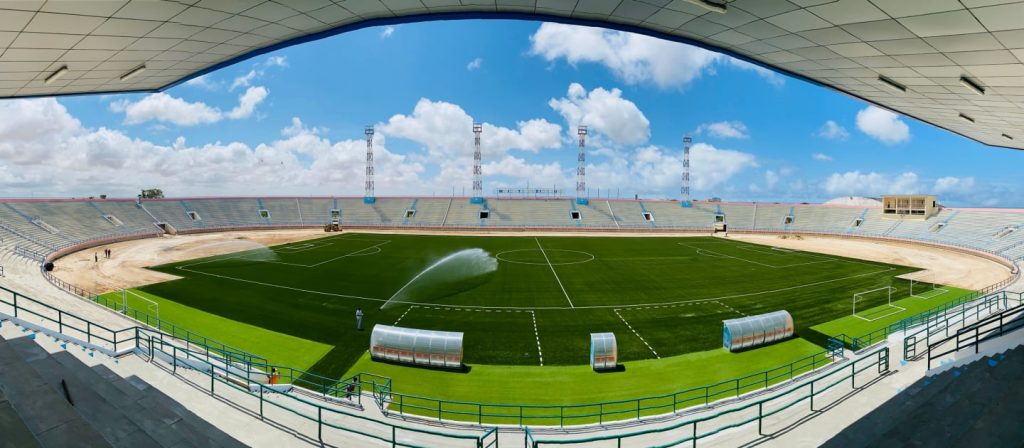 World football governing body, Fifa has given a seal of approval for Mogadishu Stadium to host games in Somalia.
In a statement, Fifa says it is impressed with the quality of the turf installed at the stadium, which last hosted games 16 years ago.
In view of this, Fifa has issued a field certificate to the stadium, giving hope for the country's national team, Ocean Stars, to host matches.
Somalia Football Association president Abdiqani Arab has since welcomed Fifa's decision, saying it would go a long way in developing football in the war-torn country.
"I am pleased that the field of play of our national stadium has won this prestigious certificate of being fit for the game.
"The Ocean stars are looking forward to playing their home games in their homeland"
The president added that in the near future Somalia will have more stadiums that are capable of hosting international competitions.
"The watering system of the stadium has been installed and is fully in operation.
"Having the watering system in place is indispensable for us especially in hotter months"
He also noted that the cleaning services and all necessities for the maintenance and protection of the stadium have been made available.
Somalia plays its matches in neighboring countries such as Djibouti where the Ocean Stars beat Zimbabwe 1-0 last year in a World Cup preliminary round qualifier for Africa.