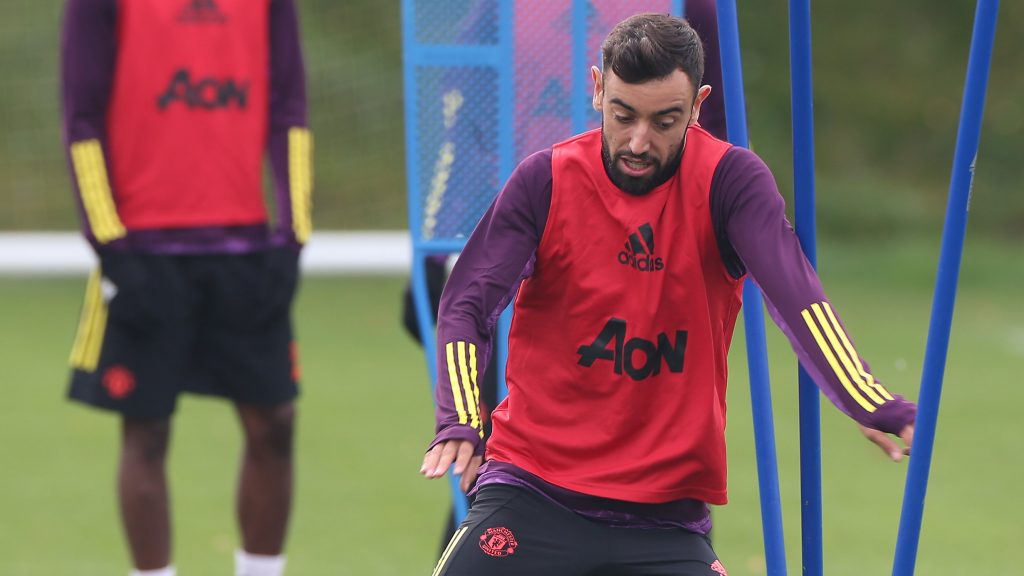 Manchester United midfielder Bruno Fernandes said he is honoured to captain the team ahead of their Uefa Champions League game against Paris Saint-Germain.
Ole Gunnar Solksjaer revealed that the midfielder will wear the captain armband when both of them appeared in the pre-match conference.
The Portuguese reacted to his new role following his impressive performance since he joined the Red Devils in January.
"My reaction was funny because I wasn't expecting to be the captain [on Tuesday] of course.
 "I found out in the press conference and it was funny because I wasn't expecting that but I'm really happy.
" It's an honour for me to be captain of such a big club and to be captain of the team.
" You will have the armband but you need to be just the same and the leadership needs to be the same as before. 
"I think everyone has his own way to be a leader and this [game] will be the same for me and the others.
" It will just be that I will have the armband on my arm."
Asked how he was able to captain Sporting Lisbon while he was there he said:
"I'm a loud player [laughs] so it's not like I will just be a loud captain! 
"I'm always talking with my team-mates, trying to help them and, as I said before, 
it will not be different than the other games so I need to be completely the same Bruno, 
but knowing that I maybe have more responsibility than before."
Fernandes said after the 4-1 come back win against Newcastle in the Premier League, Manchester United are heading to the game with great confidence.
"Of course. 
"When you win your games always the confidence is higher. 
"I think everyone is confident about having a really good game [on Tuesday]. 
"We know our qualities and we know we will play against one of the best teams in the world. 
"But we have our qualities and I think we can do a really good game and we need to because we want to start the Champions League in the best way."