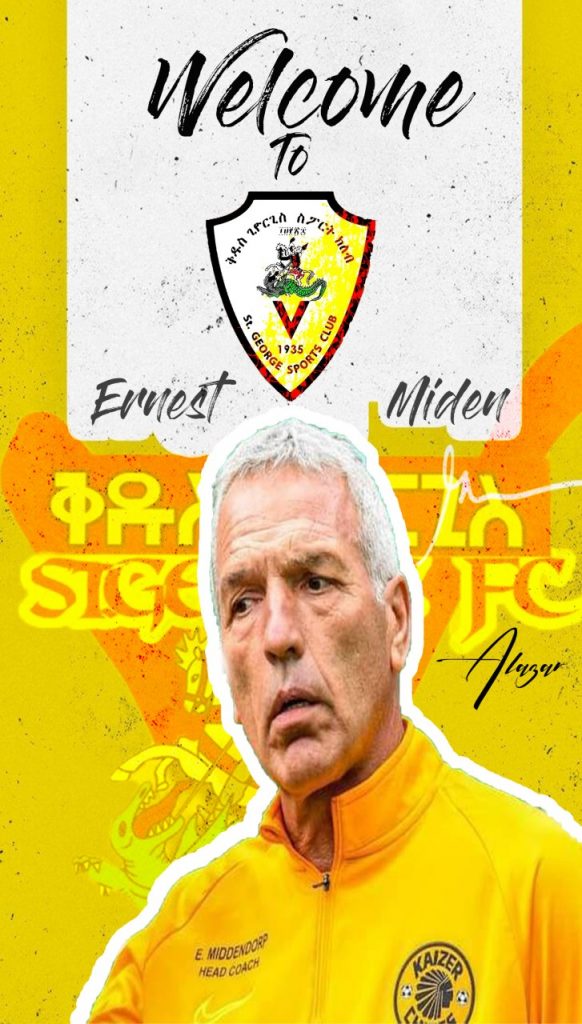 Ethiopian club Saint George has urged former Kaizer Chiefs coach Ernst Middendorp to reclaim the Ethiopia Premier League title for the club.
The Addis Ababa-based club stated this via their Facebook page while welcoming Middendorp to the club after he was unveiled as the new head coach.
"Welcome to Saint George S.C coach Ernst Middendorp!!Hope you will contribute your part for the success of this historical club.
"It has been three years since we won the league title which is unusual when it comes to Saint George S.C. 
"Have a great season Boss!! Together we can do it!!," reads the facebook page.
The German coach has signed a three-year contract with Saint George, replacing Srdan Zivojhov.
Middendrop is expected to start his duties at Saint George this week ahead of the league kick off in December.
The 61-year-old got the sack at Chiefs last season after failing to win the league title which Mamelodi Sundowns seized on the last day of the campaign.