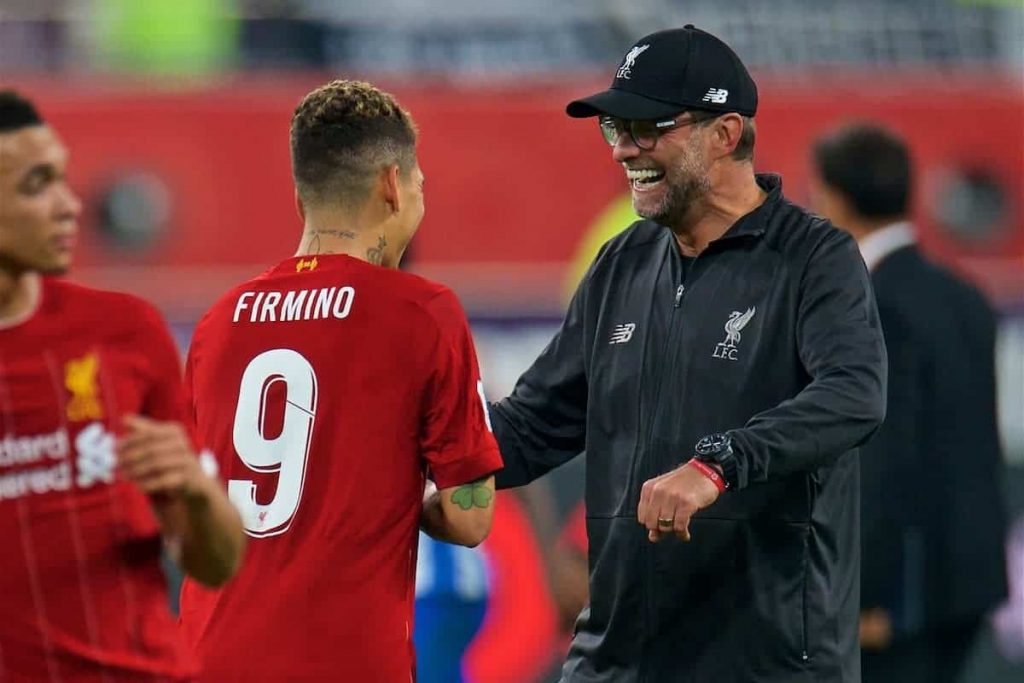 Roberto Firmino has been labelled as a "huge burden" for Mohamed Salah and Sadio Mane by former Chelsea forward Cascarino, a statement Klopp denies.
Jurgen Klopp said last weekend that Roberto Firmino, one of Liverpool's offensive trio, is far from becoming a problem in his team as he still has an influence on the team performance, though he is not scoring.
Read : Firmino is becoming a 'huge burden' for Salah and Mane – Sport pundit
"I don't know when it becomes a problem for me… but it is not even close to becoming a problem," Klopp said.
"These are the things where I have to be different to the outside world.
"I can't judge moments, periods, like you judge them – for me what is important is how influential the player is, how he works for the team." former Borussia Dortmund manager added.
In addition, Liverpool will face Ajax tonight (7pm) for their first group stage fixture in a competition they won two seasons ago.