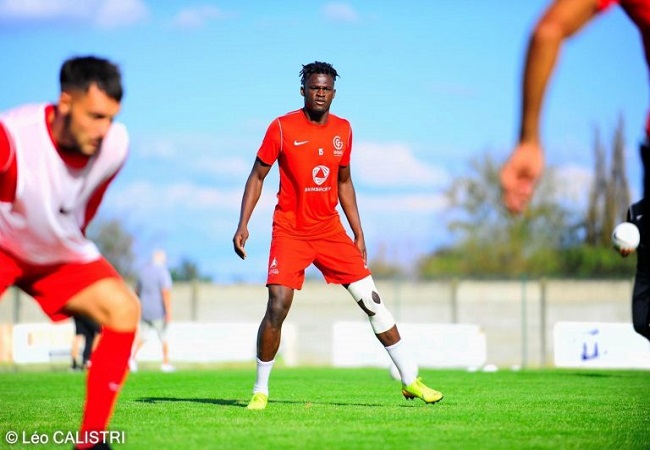 In great shape since the beginning of the season, Thomas Amegnaglo must stop. Former Togolese international U20 has suffered a serious knee injury during a championship game.
Bad news for Amegnaglo. The midfielder of Goal FC (National 2) in France has to undergo medical care. The Togolese player will be off the field for about 2 to 3 months.
Amegnaglo (27) was at the Chippa United in South Africa and has been in good shape since the start of the season. Several times elected "man of the match".
After the U20, the former player of the AS Douanes (now AS OTR) of Togo was called for the Eperviers. He notably stayed on the bench against Kenya in the 2014 AFCON/World Cup playoffs. A selection he expects to meet soon again thanks to his performances.
"It was a hard blow for me. I was enjoying myself at the beginning of the season. And I had personal goals just like those of my club." Regrets the Togolese player. He who went through the Crystal Palace reserve.
"It's also football. We have to heal ourselves and come back stronger." concludes Amegnaglo.