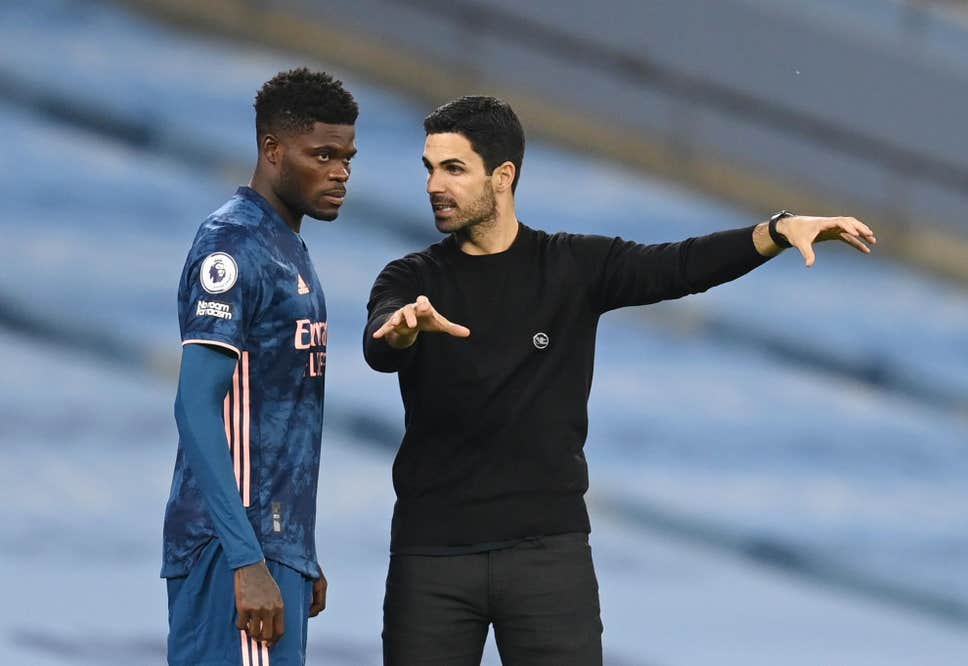 Arsenal boss Mikel Arteta said Ghanaian midfielder Thomas Partey is ready to start Thursday afternoon (4:55pm) when they take on Rapid Vienna in Europa League.
Thomas Partey has been a late second-half substitute against Manchester City (1-0) for his Arsenal debut. However, the 28-year-old has the confidence of his coach who revealed during his pre-match press conference that he will start for his second game.
Read : Complicated debut for Thomas Partey as Man City defeated Arsenal
"He reacted really well, he came on and look strong and confident [against Man City] and he added something positive to the team," Arteta said.
"It was a very short turnaround for him since he joined the team, he had a day, a day-and-a-half only in training. He has done a few more training sessions and he looks ready to start." he added.
Read more : Partey has improved in all areas of the game – ex-Black Stars coach