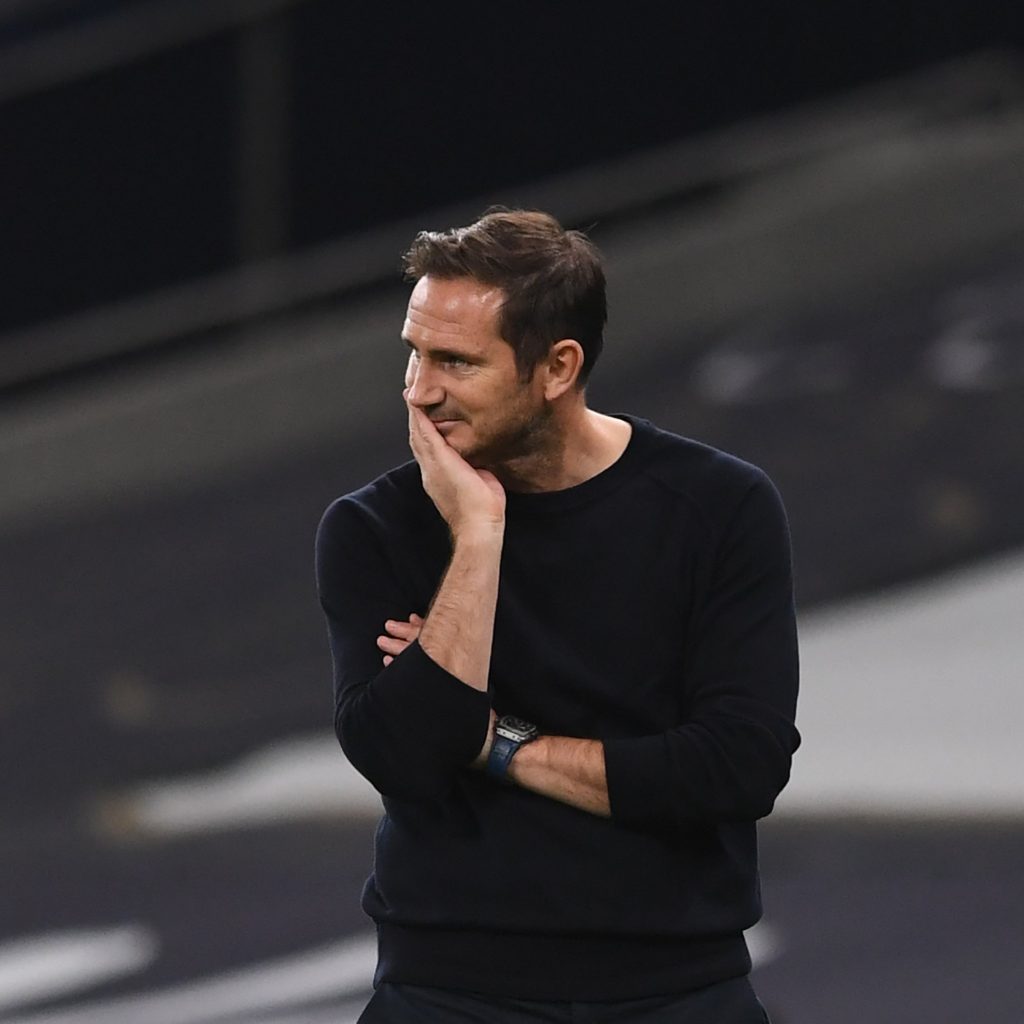 Frank Lampard said he will not dwell on Manchester United previous games ahead of this weekend Premier League game at Old Trafford.
The Blues will be on the road after playing their last three games at Stamford Bridge and Lampard addressed the press ahead of the game.
The Red Devils' last home game was a 6-1 defeat to Tottenham, but they have since responded with two wins, most impressively away to Paris Saint-German in midweek.
That alone was enough for Lampard not to write off his opponent as the the top clubs have struggled this season.
Africatopsports.com monitored Lampard pre-match videoconference via the club website.
"We can talk about certain games where big teams have conceded a lot of goals, or there have been big turnarounds in games, but I'm not interested in that,' said Lampard.
"Man United are a very good team, we played them enough last year to know that, and I'm not concerned with what might have happened in games before.
"There's been an uncertainty within life and the game which has brought about the unpredictability we have seen in the early stage of the season, but we only have to focus on ourselves.
"We have belief in this squad. 
"We will see how things level out as the season goes on. 
"I don't want to predict how it might look like when we are this early into the season.'
The Chelsea legend also noted that the fixture is coming quite to recent after both teams played each other more last season.
Chelsea opening game in last season Premier League was at Old Trafford where the Blues were battered 4-0.
Chelsea then took their own pound of flesh as they defeated Manchester United en route to the FA Cup final last season at Wembley.
"It certainly does, as it should do. We played them a lot last year. 
"They are a quality team with quality individuals and quality organisation, and we saw that in Paris in midweek.
"Everything is very close in the league at the moment, so it's an opportunity to get some hard-earned points, but it will be very tough.
"Of course the games against teams around you are great for confidence if you can play well and get a result, but over the course of a season there's a lot more to it. 
"There are points you can grind out which we were not so strong at last season at home. 
"That affected our league position, but when you come up against a big competitor it is great to win the game.'
Lampard considered the significance on the midweek shutout against Sevilla
'A clean sheet always gives confidence. That's great, but it's very simplistic to look at games and say 'that game you conceded so these things are all wrong' and 'that game because it was a clean sheet these things are all right'.
'My job is to constantly analyse what was good and what was bad. Some parts of that game off the ball were not as good as I wanted them to be. Our defending in the box and our resilience certainly was. That really pleased me.
'We were really good as those finer details off the ball last year, in terms of when we set how hard we worked to win it back, the pressure we put on teams. That wasn't how we were conceding goals, we were conceding goals in other ways we were very aware of.
'I'm happy with the clean sheet and we keep going.'