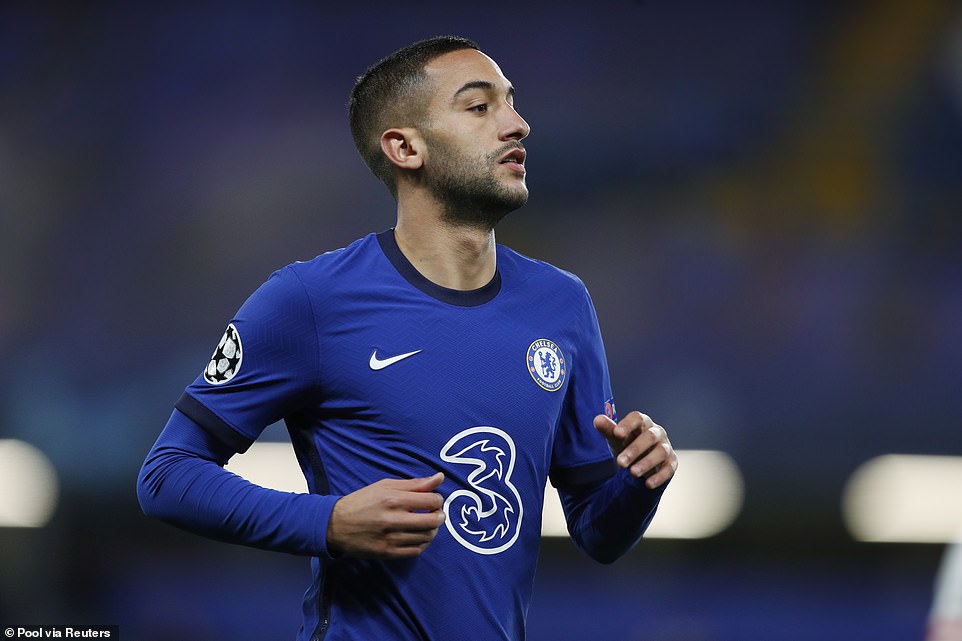 Chelsea and Moroccan forward Hakim Ziyech has revealed that street football has made to toughen up and handle rough treatemebs from defenders.
Ziyech joined Chelsea from Ajax even before the 2019/2020 season completed from Ajax.
The Moroccan player is yet to play a full time for the Blues after he injured during a pre-season friendly against Brighton.
The forward has however resumed from injury and made his debut in Chelsea 3-3 draw against Southampton last week.
Ziyech spoke with chelseafc.com about how he feels to go up against tough defenders.
He quickly recalled when he was growing up and playing against older persons on the street of Dronten in the Netherlands.
"The things that happened in the past when you were younger and all this stuff when you are playing on the streets, it makes you harder as a person,' he explained. 
"Especially when you get older, you can play that hard football because when I was young and playing on the streets I always played against older guys
"They didn't back down and even when you're too good for them they're just kicking. 
"Those kind of things make you hard as a person and helps you to grow, even on the pitch. 
"That mentality only helps you and I think I learned a lot from my past and it's made me become what I am now at this moment.'
Having taken longer than expected to make his debut with Chelsea, Ziyech rather than see it as frustrating said it is better to be patient.
"It wasn't frustrating' said Ziyech.
"For me, I couldn't be back sooner, but you also have to think realistic. 
"The season is still long, there are still a lot of games, still everything to play for, so I'm just only looking forward and just staying calm and just doing my thing.
"I knew already that I wouldn't be the only one coming here. 
"It wasn't a surprise.
"For me, I think it's also only good to have more new players, more different styles. 
"For every player, it makes them better to have competition and I think it's only good for you. 
"The only thing that you have to do is to keep pushing to the best of yourself and everything will be fine, 
but you have a lot of competition so you have to work hard and keep pushing.'