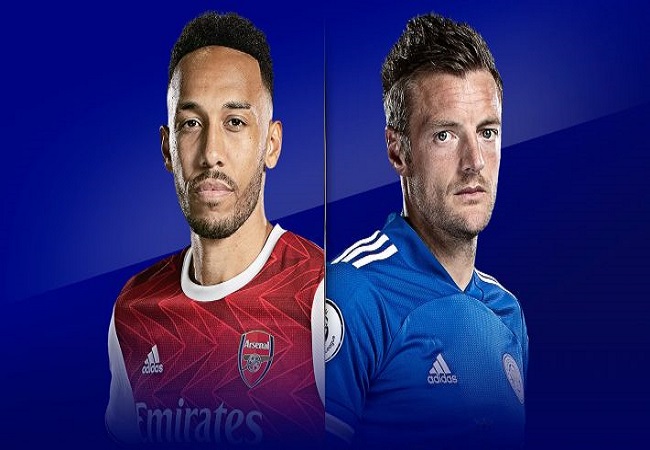 An expert football journalist making predictions over the 2020/21 season Premier League 6th round game between Arsenal and Leicester.
In a clash between contenders for the European places, Arsenal is hosting Leicester on Sunday. They respectively stand 5th and 4th in the rankings with 9 points each. Both entering the Europa League on Thursday.
Arsenal continues building its squad. And it's really interesting to watch. Arteta knows clearly what he is doing and what he has already managed to achieve in less than a year of work, deserves respect.
Now, the team essentially has a new central line – in defense and midfield – But it seems that Gabriel and Partey are exactly the ones the Gunners missed. Motivated by the idea of better performance this season, the London team was able to keep its best players thanks, in great part, to its coach Mikel Arteta.
5th in the Premier League, the Gunners are for the moment inflexible against opponents to their level. In the middle of the week, Arsenal did not miss its Europa League debut with this victory won on the pitch of the Rapid Vienna (1-2).
I'd like to say the same thing about Leicester. But … the Foxes started conceding, at home every time, against West Ham (0-3) and Aston Villa last weekend (0-1). This week, Leicester launched its Europa League campaign with a home win over Zorya Luhansk (3-0). So Leicester has problems not only with the game, but also physically. There was, of course, a victory over Zorya Luhansk on Thursday. But it is difficult to draw any conclusions. Are – Maddison, Barnes and Iheanacho to score, and this, of course, is an advantage.
One month ago, Arsenal beat Leicester 2-0 outside in a Cup game, and the teams played in almost combat teams. I think the balance of power will likely be the same this time. I wouldn't be surprised, though, if Leicester discovered something in advance this time. I bet in this match Arsenal will win 1.96 in 1xbet. Or Arsenal will not lose and both will score for 2.11.