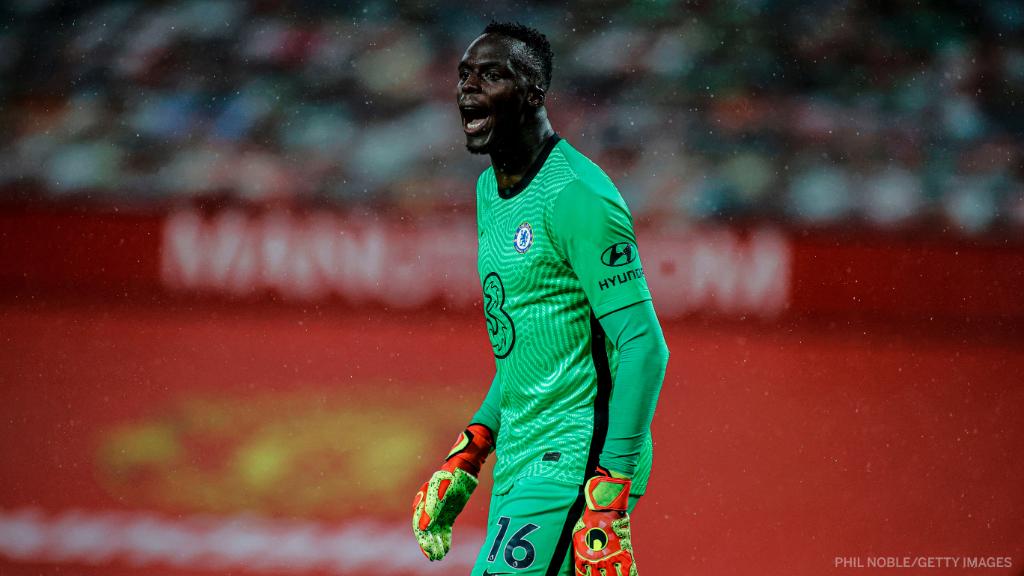 Edouard Mendy proved to be the missing jigsaw in Chelsea goalkeeping department following another fantastic performance against Manchester United at Old Trafford.
Mendy returned to the post in the Premier League after be missed the 3-3 draw against Southampton on Marchday 5 due to injury.
The Senegalese safest pair of hands denied Marcus Rashford a scoring opportunity that could gave seen  Manchester United get a late winner against Chelsea.
Saturday Premier League game between both side was one of the star match of Matchday 5.
Manchester headed to the game on the back of their two away wins against Newcastle United in the league and Paris Saint-Germain in the UEFA Champions League.
Whereas, Chelsea drew against Southampton at Stamdord Bridge before playing goalless against Sevilla in the opening game of the Uefa Champions League.
But it was the brilliance of Mendy that was the cynosure after both teams failed to judiciously utilize their goal scoring chances.
The former Rennes goalkeeper turned behind a Juan Mata's effort in the first half which lacked goal scoring chance.
Mendy thwarted Rashford from scoring after the Senegal goalkeeper outstretched his leg to deny the Manchester United in the first half.
Later Rashford thought be had broke the deadl9ck with a curly strike shot inside the box which Mendy rose up to the occasion and parry away into corner kick.
It is now three games that Mendy have not conceded since he joined Chelsea.
Manchester United are yet to win any game at home. Since the season began.