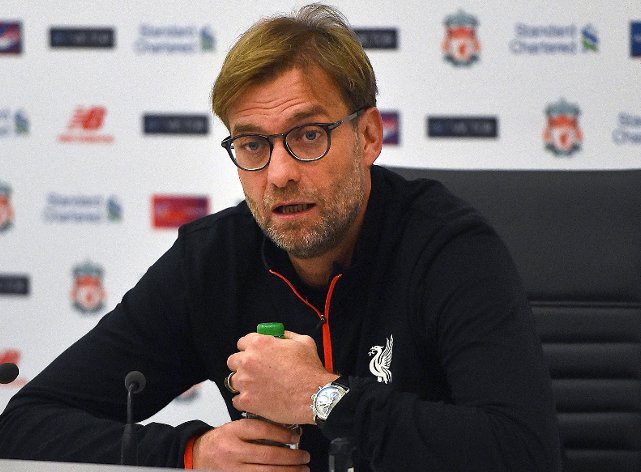 Liverpool manager Jurgen Klopp said they will not underrate Denmark champions Midtjylland ahead of their Tuesday Champions League.
Liverpool will host Midtjylland on Matchday 2 of the UEFA Champions League at Anfield and Klopp doesn't want to attack the game with kid gloves.
Klopp while speaking in his pre-match conference praised his opponent for their quality.
"We don't see you as a small club, we see you really as a team, a proper challenger in this group. 
"Nobody is part of the group because they are nice cities or whatever. 
"They are just there because they are good football teams and because they earned the right to be in the Champions League the season before. 
"And Midtjylland, they had an impressive comeback against Brondby. 
"It means they are good again, not only last year. 
"I don't know exactly how many players they lost because I didn't watch games from last year, only from this year. 
"But it is just a football team and in football that's the thing we probably all love most about it, pretty much everything is possible. 
"We use that from time to time for us – maybe from another perspective. 
"But I'm sure Midtjylland sees it exactly the same way. 
"They won't wave already with the white flag. 
"They will be here and try to do everything they can. 
"It was always the case and never not. We respect that. 
"There's no smaller team in the Champions League, there are only teams.
" How small and big you are, you show on the pitch in the game and not in any press conferences before.