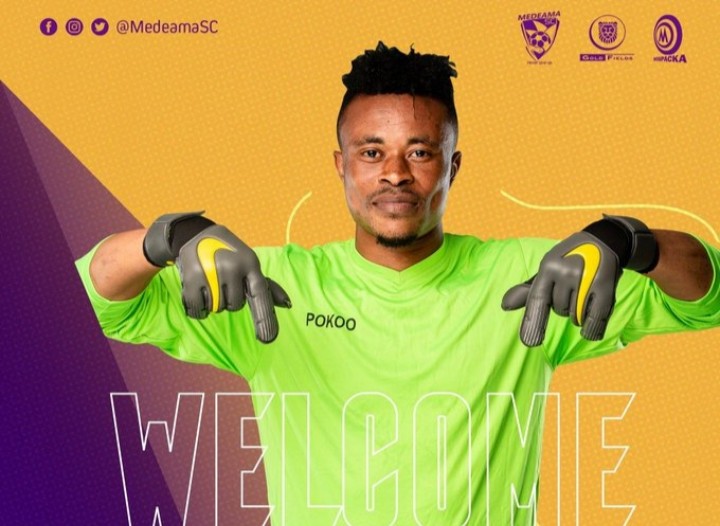 Former AshantiGold shot-stopper Frank Boateng has been announced by Medeama SC as their new signing for the next three years, on Tuesday.
Ghana Premier League will start next month and Medeama SC continues to add quality and experience to their workforce. The latest to become Mauve and Yellow is Frank Boateng, 26.
The goalkeeper was a free agent since he left AshantiGold.
"I am extremely delighted to be here and I look forward to being part of this club's fantastic brand," Boateng told Medeama media.
Read more : Patrick Yeboah completes his free transfer to Medeama SC
"I am ambitious and its important I joined a club that drives that ambition and I look forward to contributing immensely to the Medeama project. This was an opportunity I couldn't let it pass and its gratifying to be part of this fantastic club.
"I am now ready to take the next step in my career and there is no higher standard in the Ghana Premier League than Medeama Sporting Club at the moment..." he added.