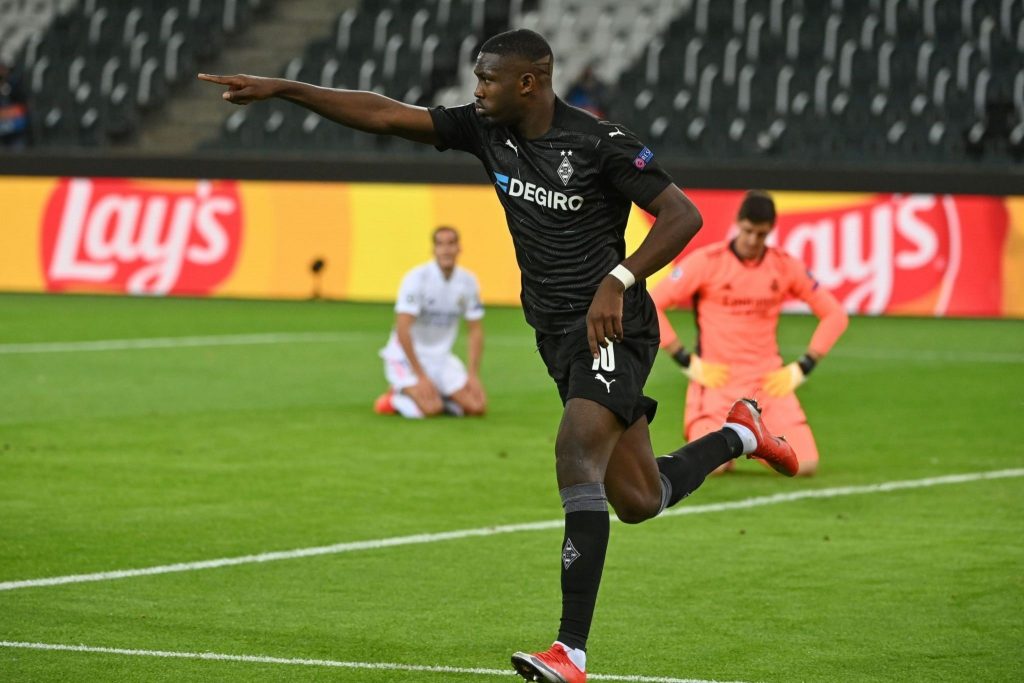 Marcus Thuram has been a nightmare for Real Madrid Tuesday night as he scored twice to help Borussia Monchengladbach defeat La Liga champions.
Marcus Thuram scored his first goal from the left foot after a beautiful team combination and an assist of his compatriot Alassane Plea to beat Thibaut Courtois in the spot.
He reiterated his good shape in the second half as he pushed into the net, a ball who Courtois did not clear strongfully (58 minutes).
With that two goals, the 23-year-old scored one pass his father Lilian Thuram who has just found the net once during his entire career.
Moreover, Thuram became the second French player to score a brace against Real Madrid since Ludovic Guily with AS Monaco in 2003.
Real Madrid finally grabbed a point as Karim Benzema and Casemiro scored to secure a 2-2 draw.