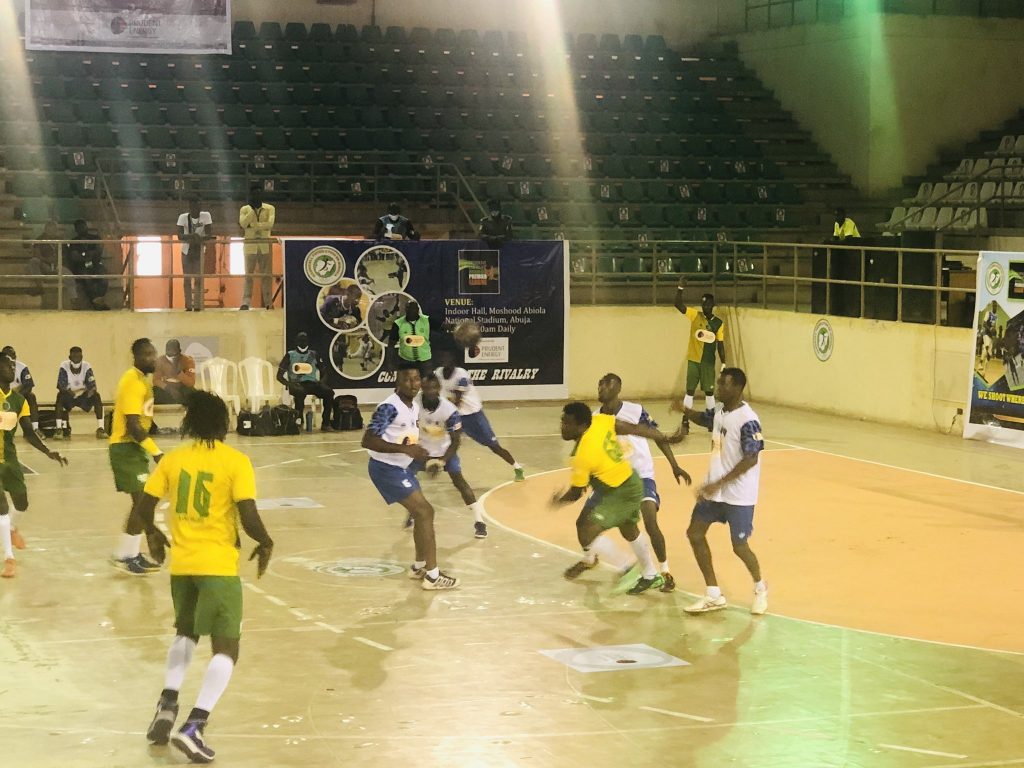 It was lit and action  packed encounter at the Indoor Sports Hall of the  MKO Abiola Stadium, Abuja as the 2020 Prudent Energy Handball Premier League got underway.
The opening games of the new season lived up to expectations as participating teams gave good account of themselves.
In the male category, champions Kano Pillars were made to dig deep in their quest for another title this season .
It was not a smooth sail for the champions as their met turbulence against a hard nut Niger United.
But Kano Pillars were able to edge against Niger United 20-19.
Plateau Vipers could not use their venom against Rima Strikers who won 30-26.
The match between COAS Shooters and Borno Spiders was a walk over against Borno Spiders.
 A 10-0 win was awarded to COAS Shooters.
Safety Shooters triumphed over Defenders by 24-21.
New boys Delta Force gave a good account of themselves but narrowly lost 25-24 to Confluence Stars.
In the female category there was nothing short of actions as  Seasiders Babes fought tooth and nail to get a well deserved victory as they defeated Defender Babes 28-26.
Imo Grasshoppers hopped over Kada Queens with a 27-19 victory.
Debutants Adorable Queens made their intention know as they comfortably outwitted Dessert Queens 30-25.
The shocker of Matchday 1 was defending champions Safety Babes who lost to Edo Dynamos 29-27.
Plateau Peacock comfortably defeated Desert Queens 30-11.
Match Day 1 Results
MALE CATEGORY
1) Rima Strikers — Plateau Vipers 30–26.
2) COAS Shooters — Borno Spiders 10 –00 (W/O).
3) Kada Stars — Lagos Seasiders 24–34.
FEMALE
Defender Babes — Seasider Babes 26–28.
Imo Grasshoppers — Kada Queens 27–19.
Edo Dynamos — Safety Babes 29–27.
Plateau Peacocks — Desert Queens 30–11.
Adorable Angels — Benue Queens 38-25