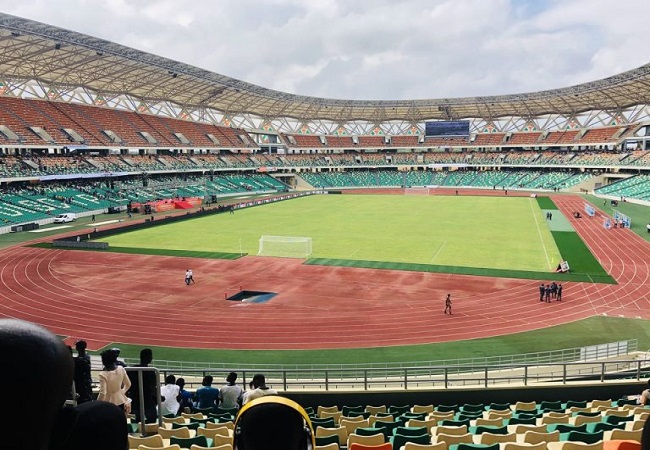 The FIF (Ivorian Football Federation) announced the next match of the Elephants will well play in the new Alassane Ouattara Olympic Stadium of Ebimpe-Anyama. The match will oppose Ivory Coast to Madagascar for the 2021 AFCON playoffs.

This will be the first time that this enclosure will host an official and international meeting. Inaugurated on 3 October, the Ebimpe stadium built for the 2023 AFCON first host ASEC – Africa Sports (2-0) as exhibition.

Thus, the new stadium will welcome the Elephants for the first time on 12 November. We also know the refereeing team of this meeting against the Barea. Tunisian Haythem Guira will lead the meeting. Aymen Ismail, Khalil Hassani and Naim Hosni will be his assistants

Central African Republic's Hilaire Sebalet is announced as Game Commissioner, while Nigeria's Callistus Chukwudi and Obi Sylvanus Okey will serve as assistant referee and security officer respectively.

It should be noted that this meeting has been in difficulty since Madagascar asked the CAF for a postponement. The recent AFCON quarter finalist particularly fears for the safety of players in Ivorian post-election crisis context.