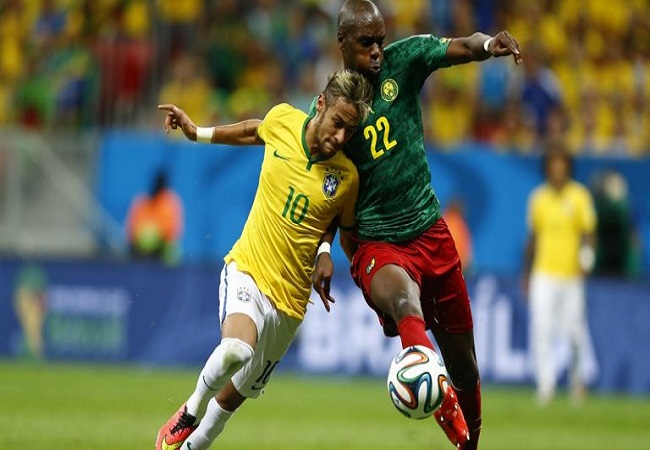 Pending for a few weeks, Antonio Conceiçao confirmed the information. Allan Nyom will not come back in selection.
Brilliant and twirling on his right side at Getafe, Nyom will no longer put his talent at the disposal of his country. In a press conference on Tuesday, the coach of the Indomptables Lions confirmed the international retirement of the defender. He who was born in Neuilly-sur-Seine, France.
"Last year we went to watch the game Getafe – Ajax Amsterdam to meet the player personally. At the end of that game, we had a meeting with Allan Nyom to tell him that we were counting on him. And that we would like him to represent the country and wear that jersey. We should respect the choice of players as long as the player does not share this interest. Allan Nyom replied with all the respect that it was the time for him to commit himself 100% to his family and his club. It is the player's right and we must respect his choice." Revealed Antonio Conceiçao.
Allan Nyom said goodbye the national team after playing 17 games.