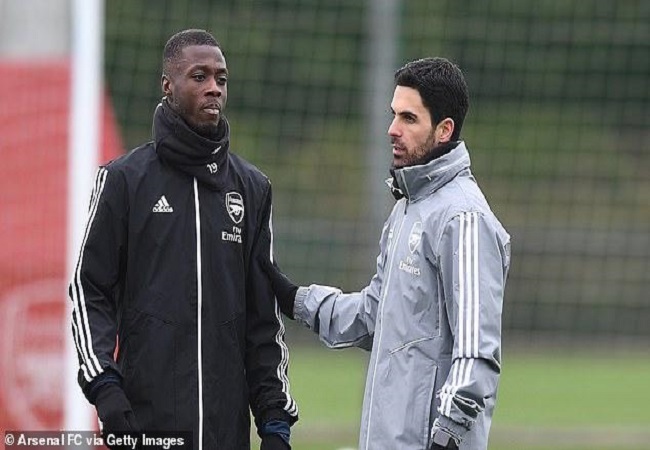 Nicolas Pépé scored a goal with an assist on Thursday in the Europa League against Molde (4-1). He displayed good performance in the match with Arsenal. However, the Ivorian winger, signed for 80 million euros in the summer 2019, has still not really demonstrated what he is capable of under the Gunners jersey, satisfying himself with shining intermittently. His coach obviously expects even more from him to fully trust him.

"He needs more consistency for 90 minutes in each game. He should try to make difference any time he's on the field, even more." Mikel Arteta said in a press conference after Thursday evening game.

"We need to have even higher expectations right now. Today, he scored a great goal and delivered another assist. I think he can do a lot more. But he's on the right track." The Spanish technician added.

This season, Nicolas Pépé appeared six times in the Premier League with Arsenal.