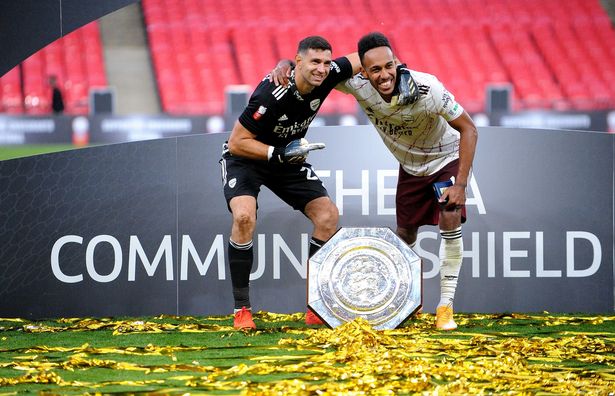 Pierre-Emerick Aubameyang says it will be funny to play against ex-teammate Emiliano Martinez as Arsenal take on Aston Villa on Sunday night (7:15pm).
Emiliano Martinez left a legacy at Arsenal before he moved to the Villa Park outfit as the Argentinian goalkeeper appeared to be the gunners' hero in Community Shield win against Sadio Mane's Liverpool.
For the first time since he left the Emirates Stadium, Emi will make his comeback tonight and sent a message to Aubameyang who replied to him.
Read : Emiliano Martinez joins Aston Villa from Arsenal on a four-year deal
"He sent me a message and said, 'Hopefully you're going to get a penalty and I'm going to save it. I said, 'OK, be ready for the chip then!" Auba told Arsenal digital.
"He knows [the secrets], but I've got no worries about that
"He knows a lot of things, but things can change on the day of the game
"Emi is a great keeper and a great guy as well. It's going to be funny to play against him." he added.