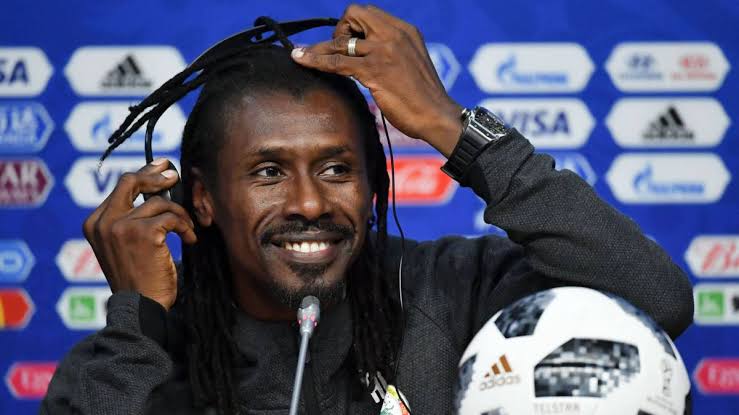 Senegal head coach Aliou Cisse has hinted that most of his players have injuries ahead of the AFCON qualifier against Guinea Bissau on Wednesday.
Cisse while speaking at his press conference before the game was worried with the spate of injuries .
He however said he will like to find a solution to the injury worries.
"I am not a doctor but everyone says so. 
"The clubs, football specialists are worried about the frantic pace of the players. 
"We will have to find a solution. Because the clubs suffer from it but the selections will suffer more. 
"When we know that it is not about to stop, the year 2021 will be even more intense. 
"We must wish all our boys a good recovery. I want to say that  injuries also go with football. 
"We would like to have them but it was not possible. 
"Once again I wish them a good recovery and very good luck to the boys who replaced them. "
Cisse also talked about the quality of his new striker Boulaye Dia who has been making the headlines every week for Ligue 1 side Reims.
Dia decided to play for his fatherland and the manager said it is a pride to have such a quality player in the squad.
"He's a very good player, with a lot of qualities. 
"And that's why we approached him. 
"He has just joined a group with also boys who have a lot of qualities. 
"He has been doing very good things with Reims for two to three years.
" I congratulate him on being the top scorer in the French championship.
" It is a pride to have the top scorer in this championship within our squad. 
"We encourage him to keep scoring goals and to come forward when he is needed. 
"Helping the team to achieve very good results."