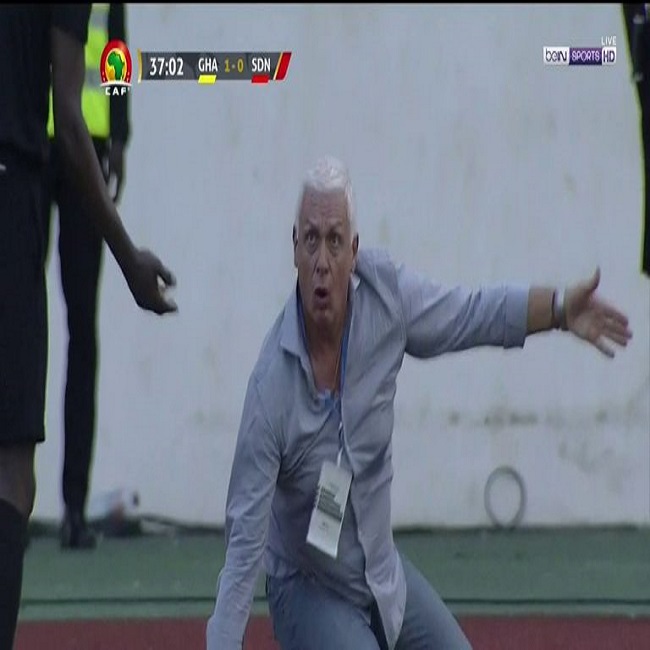 Sudan is very angry. Dominated by Ghana on Thursday in the 2021 AFCON playoffs, the country seized the CAF. This following the that a referee pushed their coach down during the match.
After the match, Hubert Velud, the coach of the Falcons of Jediane did not hide his anger. He particularly denounced a penalty not given to his team. 
In fact while being led 0-1, forward Abdul Rahman collapsed in the penalty erea after contact with a defender. The referee did not however said anything.
Behind, Velud went to claim the fault and the penalty. An altercation followed between him and a lineman. On a video going around social networks, we can see the official pushing the French technician who collapsed. Started of a fight that lasted a few minutes before they calmed down. According to our information, the SFA (Sudanese Football Association) has seized the CAF to denounce the behavior of the lineman.