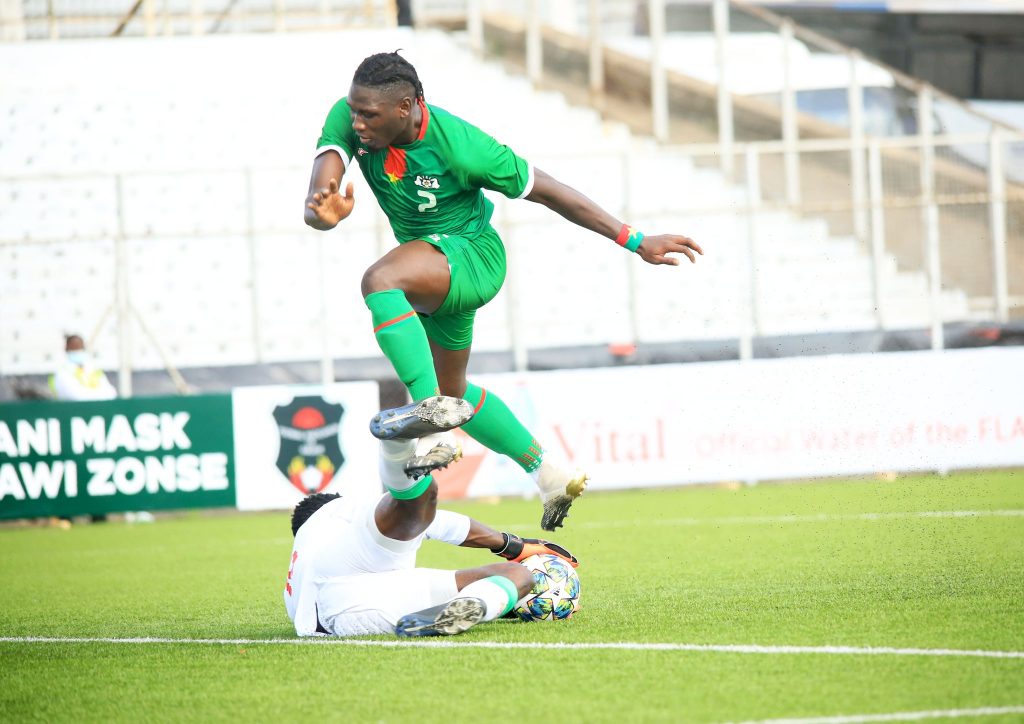 Malawi and Burkina Faso settled for a goalless draw at Kamuzu Stadium, Blantyre, on Monday, November 16 2020, as both teams kept their qualification chances alive in group B of the AFCON qualifiers.
Burkina Faso lead the group with eight points from four games followed by second-placed Uganda with seven points from four games. Malawi and South Sudan have four and three points respectively.
Malawi coach Meck Mwase made five changes to the squad that lost 3-1 in Burkina Faso last week, dropping first-choice goalkeeper Brighton Munthali for Ernest Kakhobwe while winger Gerald Phiri Junior, who scored the consolation in Burkina Faso, got the nod ahead of Chimwemwe Idana.
Striker Hassan Kajoke and attacker Peter Banda replaced Schumacher Kuwali and Yamikani Chester respectively.
In defence, Denis Chembezi and Nixon Nyasulu earned starting berths ahead of Chikoti Chirwa and Stanley Sanudi, with the latter not even making it in the playing squad.
Most of the changes were offensive as Mwase knew, his charges needed to win the game at all cost.
Malawi started promisingly with striker Richard Mbulu forcing Burkina Faso keeper Aboubacar Sawadogo to punch away a ball at the near post for a corner kick, which eventually yielded nothing.
Charles Petro and Precious Sambani also came close with a point blank shot and header respectively, but Burkina Faso recollected themselves.
Burkina Faso did not sit back as Cyrille Bayala made in roads when he often cut from the left wing, but Charles Petro and Chembezi cleared goal-bound shots deep in the first half.
In the second half, Mwase pulled out John Banda, Kajoke and Banda for Duncan Nyoni, Vincent Nyangulu and Yamikani Chester before Rafik Namwela stepped in for Nyasulu whereas Charles Petro made way for Chimwemwe Idana.
Malawi threw more men in search for a goal in the process exposing themselves at the back.
Betrand Traore missed from a free header before being denied by Kakhobwe in a one-one-one situation while on the other end, Nyangulu nearly scored when he arrived in the box to meet Mbulu's cross but the keeper closed the angle in a collision.
Malawi: Kakhobwe, Precious Sambani, Chembezi, Petro, Peter Cholopi, Nyasulu (Rafik Namwera), Banda (Chester), Gerald Phiri Junior, John Banda (Duncan Nyoni), Richard Mbulu, Kajoke (Nyangulu).
Burkina Faso: Aboubacar Sawadogo, Betrand Traore, Abdoul Traore, Adama Guira, Adjiguesana Nourdine, Dramane Nikiena, Issoufou Dayo, Bryan Dabo,Issa Kaboré, Cyrille Bayala, Abdoul Bandaogo