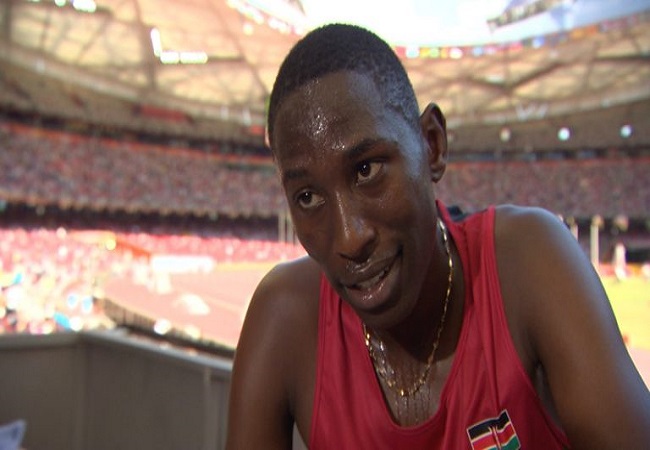 world specialist in the 3,000 m steeple is charged with sexual abuse with a minor in his country, Kenya. Released on bail, he will be sentenced to 20-year prison if the facts are proven. Kenyan justice sentences to 20 years in prison, a man of full age who sleeps with a girl under 16.
Conceslus Kipruto appeared on Monday 16 November 2020 wearing a hoodie and an anti-covid mask at the palace of Kapsabet, a city in Kenya, to answer charges against him.
In fact, the 2019 world champion in Doha in the 3000 m steeple, is accused of having sex with a 15-year-old Kenyan girl. The events that took place on 20 and 21 October 2020, are the subject of great controversy in the country. Arrested at his home on 11 November, he was released on bail for $1,800 after pleading not guilty. According to the Kenyan media, the girl in question ran away for 3 days from 19th to 21st October 2020.
Tested positive for Covid-19, he missed the Diamond League in Monaco last August, which earned him a season without competition. With this case of the seduction of minors, the coming days could be complicated for the 25-year-old athlete. The native of Kapsabet, Kenya, who has produced great champions such as Peter Rono and Wilfried Bungei, will have to wait for the verdict of the investigation that is still ongoing, before hoping to participate in a competition. A challenging year 2020 for Conceslus Kipruto.