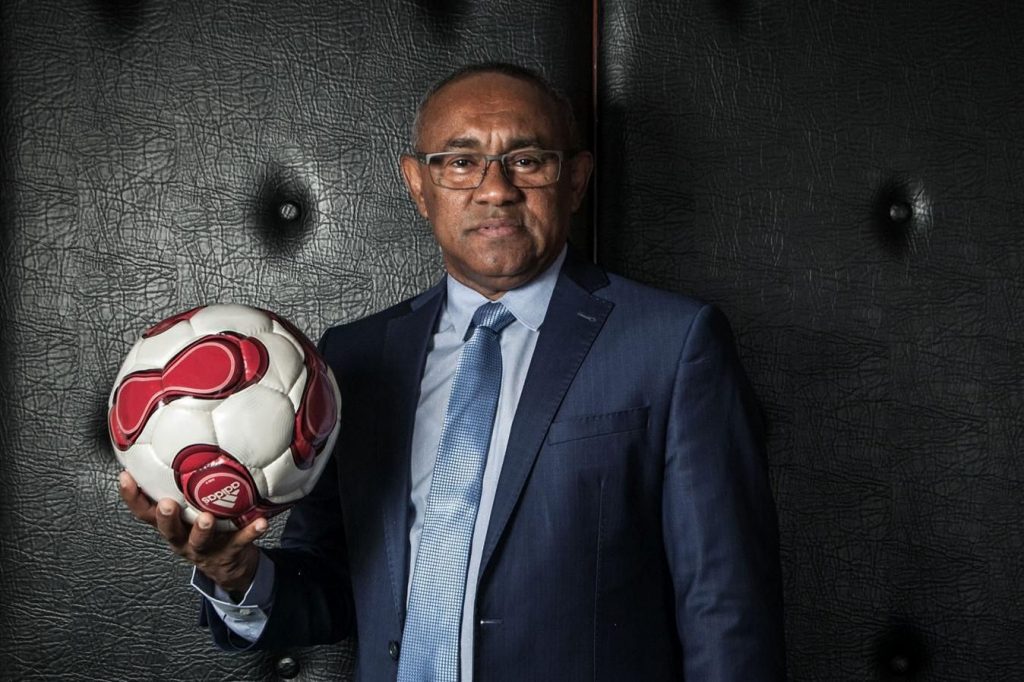 Confederation of African Football (CAF)President Ahmad Ahmad is delighted for the safe resumption of elite competitions in the face of the coronavirus pandemic.
Matchday 3 and 4 of the AFCON Cameroon 2021 qualifiers was successfully played across many stadia in Africa after it was suspend in April due to the outbreak of COVID-19.
A total of 48 games was played with rigorous health screening and intense safety and security measured put in place to achieve the result.
According to a statement by CAF,  4,146 COVID-19 tests were carried out, of which only 48 were positive.
Out of the numbers of those whose result returned positive, 30 players while 18 were officials.
It is far less than 1% 0f those tested which made the qualifiers a success.
Four countries – Algeria, Senegal, Mali and Tunisia – have so far qualified for the TOTAL AFCON Cameroon 2021.
 Ahmad in a statement said the protocol put in place was essential to the success recorded from November 13 when the Matchday 13 kicked off to November 17 when Matchday 4 was played.
"The protocol put in place by CAF is demanding, and this has been derived from what has been applied on our continent and in the whole world. 
"It is essential to ensure the safety of all concerned, on and off the field, during these difficult times when the pandemic remains a very present threat, with countries facing a second wave. 
"Football has regained its rights to be played in the stadiums, and it has been an incredible success to manage to play 100% of the matches planned," declared CAF President, Mr. Ahmad Ahmad.
A further statement by CAF reads as follows;
"The football resumption plan put in place by the Confederation of African Football (CAF), which is based on rigorous health screening and intense safety and security measures, have achieved the desired results. 
"A significant collaborative effort across the continent, as well as numerous online training courses have helped to prepare the ground for a safe resumption of our elite competitions in response to the coronavirus pandemic.
"The efforts have proven to be effective since all the 48 Total AFCON Cameroon 2021 qualifying matches scheduled over the past one week were played in optimal sanitary conditions. 
"Despite this immense success and with a view to maintaining a high level of match organization, CAF will study the reports with the aim of improving upon it. 
"This is to ensure that our future matches (Total CHAN Cameroon 2020, Interclub competitions 2020-2021 and the remaining qualifiers of the Total AFCON Cameroon 2021) will also benefit from it."