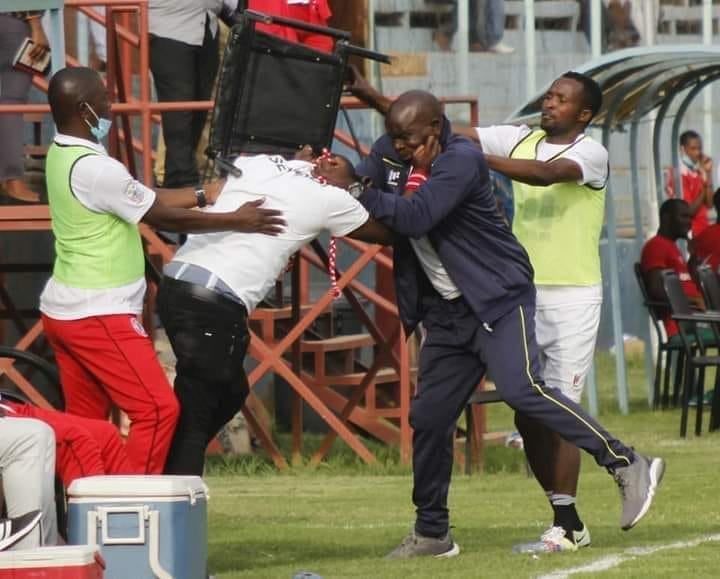 Football Association of Zambia (FAZ) has vowed to take disciplinary action on those involved in a brawl during a Super League match between Green Buffaloes and Nkana at Nkoloma Stadium on Wednesday.
During the match, a fan attacked Nkana coach Manfred Chabinga, who retaliated in self- defence and a brawl ensued.
The defending champions, Nkana, went on to lose the match 5-0. The match had to be stopped for 17 minutes in the second half before play resumed.
In a statement issued on Thursday, FAZ general secretary, Adrian Kashala, condemned the incident considering that it happened when fans returned to the terraces after eight months due to the Covid-19 pandemic.


"We are very disappointed with the scenes we witnessed at Nkoloma Stadium. We are going to deal sternly with the parties involved. We fought so hard to get fans back into the stadia and will not allow hooliganism ruin our desire to have spectators at stadia," Kashala said

He said the fan who breached security protocols will face the long arm of the law.
Kashala said Green Buffaloes and Nkana will be summoned for possible disciplinary action.

"It may be too early to pre-empt disciplinary steps that will be taken but we expect both parties to furnish us with answers on the situation at Nkoloma Stadium," he said.