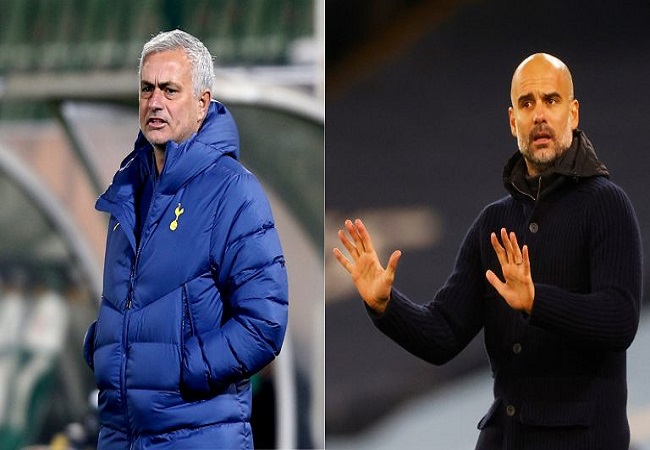 Expert football journalist giving prognosis for the Premier League Day 9 match between Tottenham and Manchester City. This Saturday, a legendary rivalry will be under the spotlights in the Premier League 9th gameday.
Beyond the explosive clash between the Spurs and the Citizens, the ego duel between Pep Guardiola and José Mourinho, forever rivals, will be exciting.

After a failed first game, the Spurs got better and went on to win again. Allowing them to finish second in the Premier League. City, that has a late match, is much further away and still has to do without Agüero. Difficult to bet on the outcome of a meeting that will probably draw and that can turn to the advantage of both teams.

Solid 2nd in the Premier League, Tottenham made great impression at the start of the season. Surprised at home by Everton during the 1st day, the Spurs have not lost in the league since then (5 wins and 2 draws). Just before the international break, they won against the promoted West Bromwich (0-1). Recording thus a 3rd success in a row in the Premier League.

Well ahead of Liverpool last year, Manchester City are showing themselves a bit weak at the beginning of the 2020/2021 season. 10th in the Premier League, the Citizens have a record of 3 wins, 3 draws and 1 loss. Not yet in good shape, they have alternated victories (2) and draws (3) in the last 5 gamedays. After winning on the lowest score against Sheffield United (0-1), Pep Guardiola's men shared points at home with Liverpool just before the international break (1-1).
All indications are that City will not be the favorite here, although it is a crushing favorite among bookmakers. The guests just won't be there. I won't be surprised at all if Tottenham take points here or even wins. If the odds of more than two are given here so that Tottenham doesn't lose, then that's a value. Chances are Tottenham will grab something in this game. That's my option – 1x for 2.06 in 1xBet.