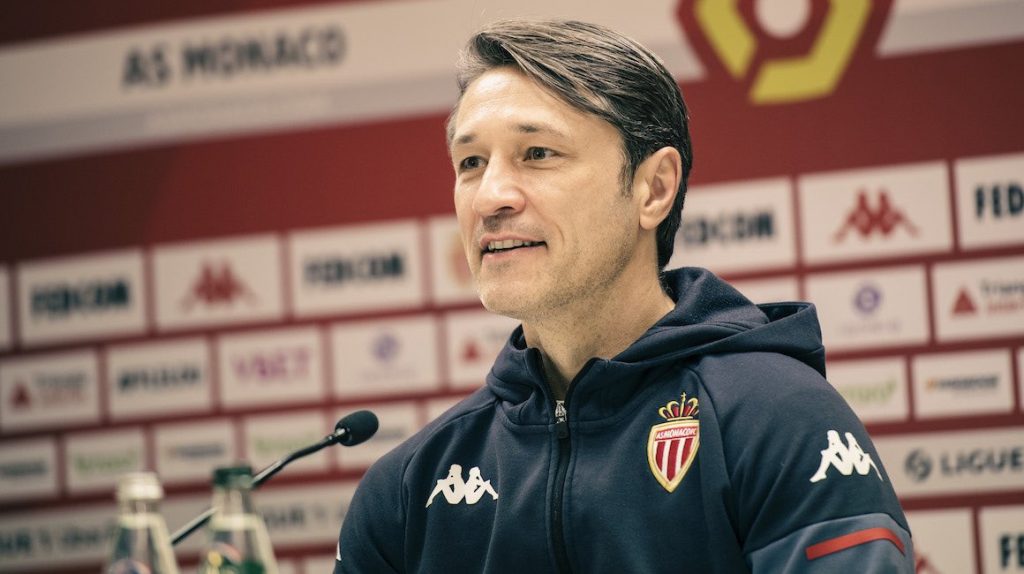 AS Monaco manager Niko Kovac hailed Cesc Fabregas and Kevin Volland after they starred in Friday's come-from-behind 3-2 win over Paris Saint-Germain.
He said he will not be carried away with the result which left his team 4 points behind the Ligue 1 Uber Eats leaders.
"I don't want to get excited after this victory, although it is a very beautiful result," Kovac told reporters after the game at the Stade Louis II.
"To win 3-2 after trailing 2-0 against the Champions League finalist is quite a performance.
"But the job is not finished. This is the message I want to send to my players.
"The season is still very long."
Kylian Mbappé's first-half brace had PSG seemingly on course for a ninth consecutive Ligue 1 Uber Eats win but Monaco came roaring back after the interval with Volland scoring twice before Fabregas' late penalty decided the game.
A third straight win for the principality side left them provisionally in second place in the table.
"One goal changes the whole situation and in the end it happened in this way," Kovac said of his team's approach after falling two goals behind.
"My players did very well in the second half. You can only beat PSG if you stick together as a team.
"They have top players, world-class players but we can only compare with them if we play as a team."