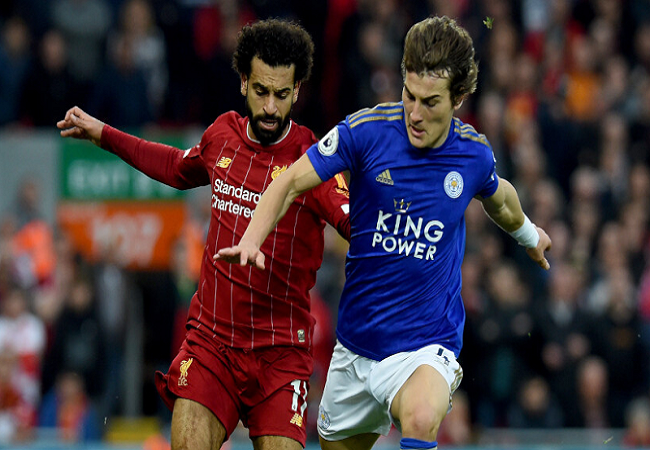 Expert football journalist made prediction over Liverpool – Leicester game for the 2020-21 Premier League season. A game taking place this Sunday to kick off at 19:15 GMT.
We all aware of the situation Klopp is facing – the number of injured is steadily increasing. All four of Klopp's regular defenders are not going to play this game. Van Dijk, Joe Gomez and Fabinho are not present, Alexander-Arnold is absent. Robertson is uncertain. With the national team, he played the last game. But before that, there was information that he had problems in the back of the thigh. Klopp, like Steve Clarke in the Scottish National Team, may give him a rest – Robertson did not play in the penultimate game. In that case, the four will not line up. Of course, that's not great. Also, Henderson and Salah will not play. It is not yet clear which squad Liverpool will play with. But it is clear that there will be problems playing without the ball. Regardless of the individual strength of reserve players, when they play together, there will inevitably be situations in which inconsistencies will be visible.
As for Leicester, they are doing just fine – They are the leader of the Premier League. Honestly, I didn't expect Rogers to be so easy this season after losing staff and other problems. But things are good so far. The Foxes coach has become a bit of a Ranieri – he uses a similar game concept. Although he usually plays with three center defenders. The counterattack model works perfectly so far. Behind, Leicester does not allow many of his opponents. The team is very efficient in front. Madisson was back on duty not too long ago. But he has almost recovered his usual shape.
It seems to me that actions will occur in front of both defences. At Leicester, they will should hapen because of the inconsistent actions of Liverpool's defence. But Liverpool themselves, still create an emergency and a danger ahead. I don't think anything will change this time without Salah. It seems to me that the most optimal and logical bet here is to bet on goals – the total is more than 2.5. And both will score for 1.80 in 1xBet.