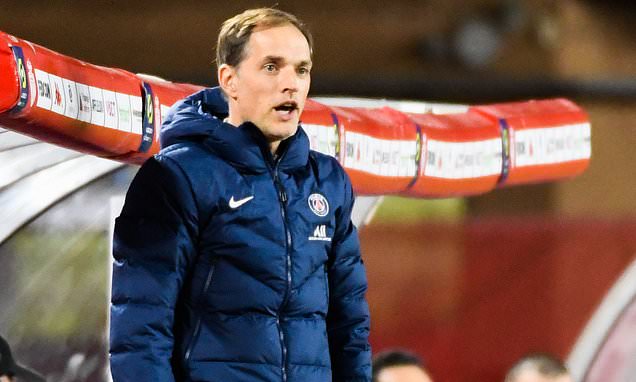 Paris Saint-Germain coach Thomas Tuchel has bemoaned the performance of his team in the aftermath of their 3-2 loss to AS Monaco in Friday Ligue 1 game.
The reigning Ligue 1 champions despite going two goals ahead, succumbed to a 3-2 defeat  at the Stade Louis II.
Kylian Mbappe scored twice to give PSG the lead and we're already cruising to a ninth consecutive win before they were stunned.
Tuchel while speaking after the game rued the inability of his side to kill off the game.
He said, "We controlled the game in the first half, scoring two goals and having two more disallowed, but we didn't have the same level of concentration in the second half.
"We didn't play as seriously, our use of the ball was not as good and we didn't defend seriously enough either. 
"That is why we are completely responsible. Maybe it was too easy and the players felt like they were already 3-0 or 4-0 up when it was really only 2-0."
"We must accept the criticism because we completely stopped playing football and stopped doing the things you need to do to win a football match," Tuchel added.
"It is always possible to lose but to lose a match like that is very bizarre."
He further revealed the availability of Neymar Jr ahead of their cruciall UEFA Champions League game against RB Leipzig.
"The match against Leipzig is going to be very difficult but if we had won tonight it would not have been any different. 
"We had to take off Kylian, not take any risk with Marquinhos and give Neymar some minutes.
" The mix between the two matches, Monaco and Leipzig, maybe also explains why we lost concentration. 
"Neymar is full of determination. He will start against Leipzig."
It was PSG's fifth defeat of the season in all competitions and only serves to yank up the pressure going into the Leipzig clash at the Parc des Princes, where failure to win would seriously compromise their chances of qualifying for the last 16 of the Champions League.