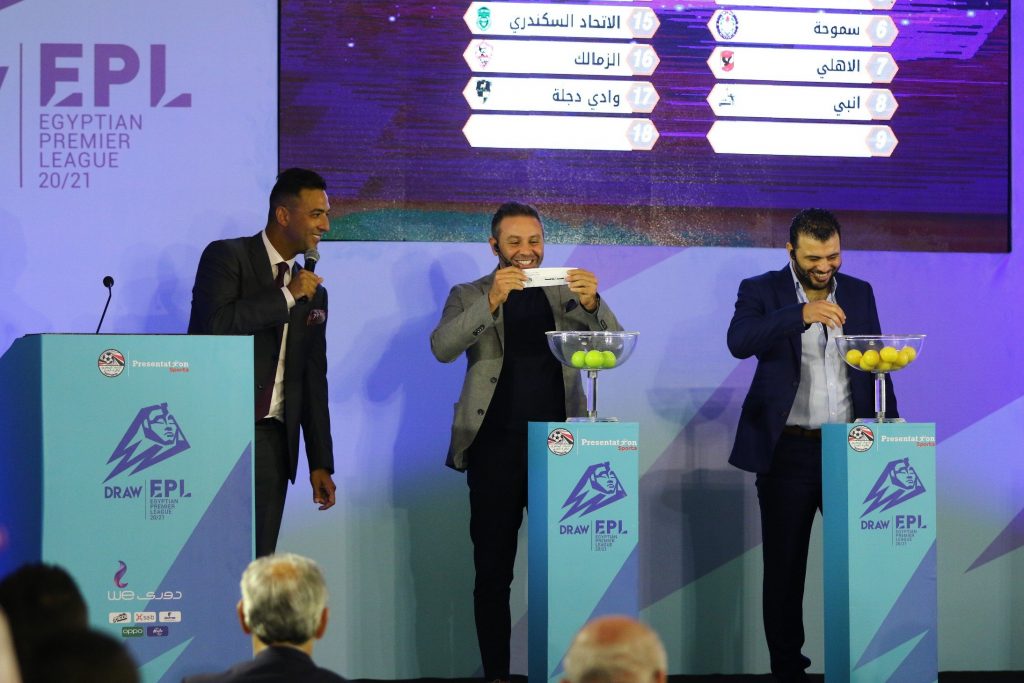 The Egyptian Premier League on Monday unveiled a new logo as well as the draws for the league ahead of the new season.
The draws and unveiling of the logo took place at the Marriott Hotel Al-Jazirah and had in presence Mr. Amr Al-Janayni, Chairman of the Five-Year Committee in charge of managing the Federation, Captain Mohamed Fadl, and Dr. Sahar Abdel-Haq, members of the Five-Year Committee.
The draw for the new season was presented by former Egyptian captain Ahmed Hossam Mido while the new logo was unveiled to the admiration of those in attendance.
After that, Captain Mazen Marzouq was then announced as the new head of the Competitions Committee, succeeding Engineer Hossam El-Zanati.
Speaking after he was revealed as the new head of competition in Egypt, Marzouq said the delay for the restart of the new season was characterised by difficulty and pressure in matches, 
due to the impact of postponements that occurred as a result of the outbreak of the "Corona" virus, and the presence of many continental and international links.
He also explained that no matches in the league championship will be postponed during the Olympic team's preparations for the 2021 Tokyo Olympics, and in general, there will be no postponements unless there is force majeure.