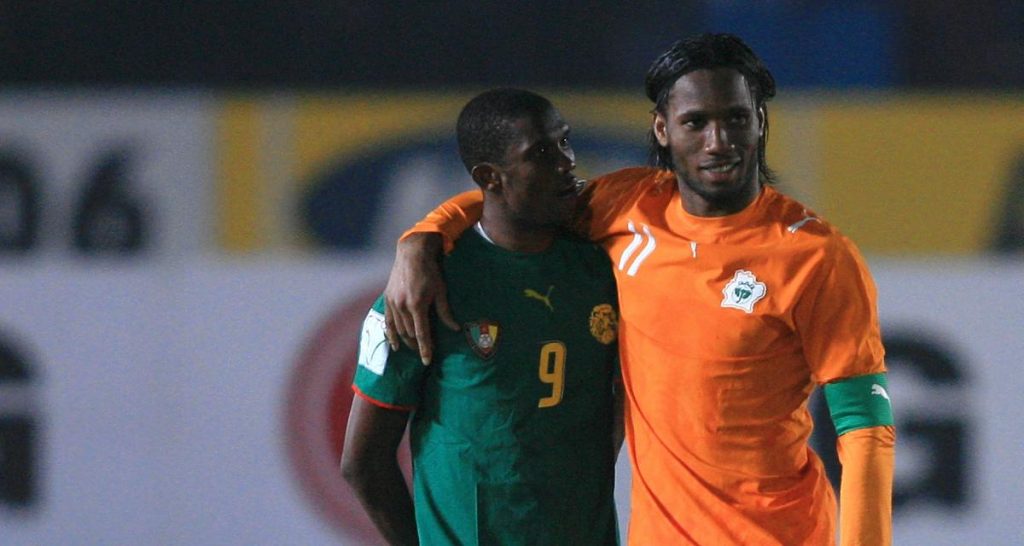 African, legends Didier Drogba (Ivory Coast) and Samuel Eto'o (Cameroon) are the great losers of the Globe Soccer Awards' Player of the Century (2001-2020), while Egyptian Mohamed Salah is included.
Globe Soccer Awards revealed the 28 nominees for the Player Of the Century on Monday with Chelsea legend Drogba and FC Barcelona and one Samuel Eto'o.
Read more : Al Ahly named for Globe Soccer Awards' Club of the Century
However, the two players were almost every year among the best from 2001 until 2018 before the Ivorian retired and the Cameroonian in 2019.
Both of the them scored moreover 400 goals in that period and fans are schock not to see them in this list with Didier inspiring Chelsea to a stunning champions league title in 2012 ahead of Bayern Munich. While Samuel won it in a row, Barcelona (2009) and Inter Milan in 2010.
Meantime, Globe Soccer Awards included Mohamed Salah who started his career in 2010 with Egyptian Premier League side Al Mokawloon.
Read more : Globe Soccer Awards snob Salah, nominate Sadio Mane for 2020 POY
Here is the list of the 28 nominees :
Andrea Pirlo, Andres Iniesta, Andriy Shevchenko, Arjen Robben, Cristiano Ronaldo, David Beckham, Fabio Cannavaro, Francesco Totti, Frank Lampard, Gianluigi Buffon, Iker Casillas, Kaká, Kylian Mbappé, Lionel Messi, Luka Modric, Luís Figo, Manuel Neuer, Mohamed Salah, Neymar, Philipp Lahm, Robert Lewandowski, Ronaldinho, Ronaldo, Sergio Ramos, Steven Gerrard, Xavi, Zinedine Zidane and Zlatan Ibrahimovic.
To vote, click here.