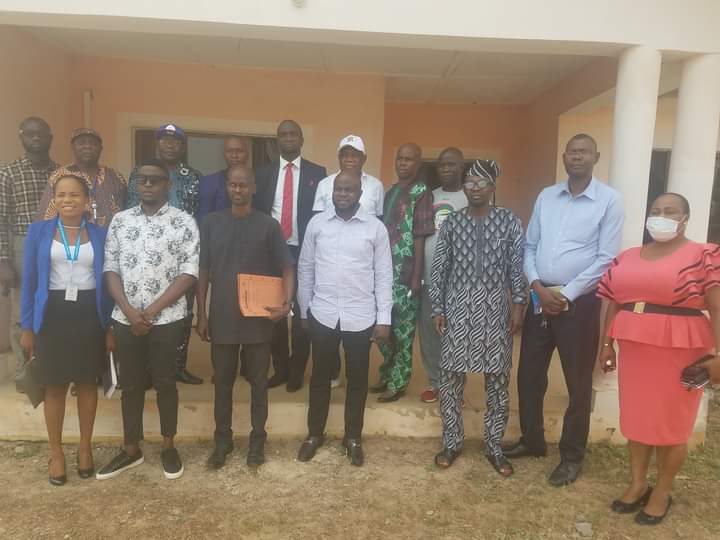 The Ondo State Football Agency (ODSFA) is set to promote the well being of Sunshine Stars players through 
the State's Contributory Health Commission, with the view of buying into the Contributory Health Scheme, (ODCHS). 
According to Chris Okunnuwa, 
Head Media ODSFA and Sunshine Stars FC, the gesture is to promote the well being of the players.
The mutual interest for a future partnership between the Otunba Tajudeen Akinyemi-led ODSFA management and the ODCHS providers was expressed during a meeting facilitated and presided over by the Hon. Commissioner for Sports, Barrister Dotun Owanikin on Monday.
Dr. Tolu Ademujimi who led a team of the Health Commission to the meeting at ODSFA's Caring Heart Games Village, Oda Road highlighted the benefits of ODCHS package in a comprehensive presentation, after which a to be formalised partnership interest was mutually expressed.
 "We will work out an agreement for a future partnership between the two government agencies, though this is a bit late for the new season consideration.
"The NPFL starts in less than two weeks, there won't be enough time to complete the paperwork and other logistics and as a result we have to carry on with other health plans for now."  Barrister Owanikin opined.
Sunshine Stars' (ODSFA) Team Doctor, Dr. Babatunde Akinbinu was mandated to have further talks aimed at formalising an agreement of mutual benefits with the Health Commission.
The meeting had the full compliment of ODSFA's other full time board members; Prince Tunde Ogunja, Mr Dare Ogunleye and the Agency's Secretary, Mr Femi Iwajomo as well as the DFA Mr Banji Kuroloja, Sunshine Stars' Team Manager Mr Tokunbo Akinyelure and his Queens counterpart Seun Betiku among others in attendance.