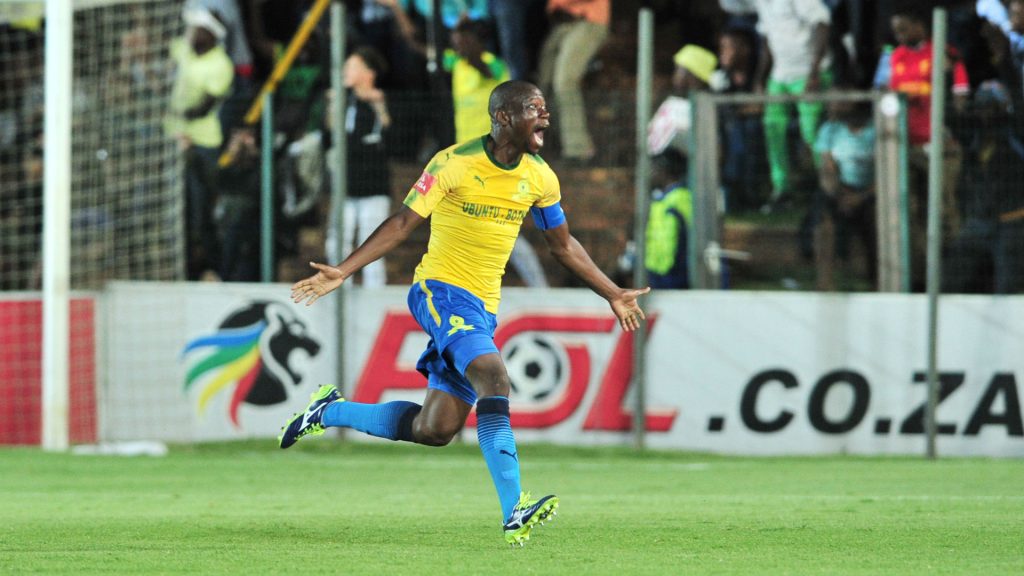 Mamelodi Sundowns skipper Hlompho Kekana, 34, has seen his thunderbolt against Cape Town City in the 2019/20 Premier Soccer League named for the 2020 Puskas Awards by FIFA.
Kekana scored the opener in Mamelodi Sundowns' 1-1 draw to Cape Town City in at the eight minute.
A goal which went viral on the social media and earned him the August Goal of the Month Award in the PSL.
Read more : Hlompho Kekana – The humble working-captain of Mamelodi Sundowns
Now, Federation of International Football Association (FIFA) has named the midfielder's goal among the Puskas Awards for this year.
Votes run until December 9. Click here if you want to vote.