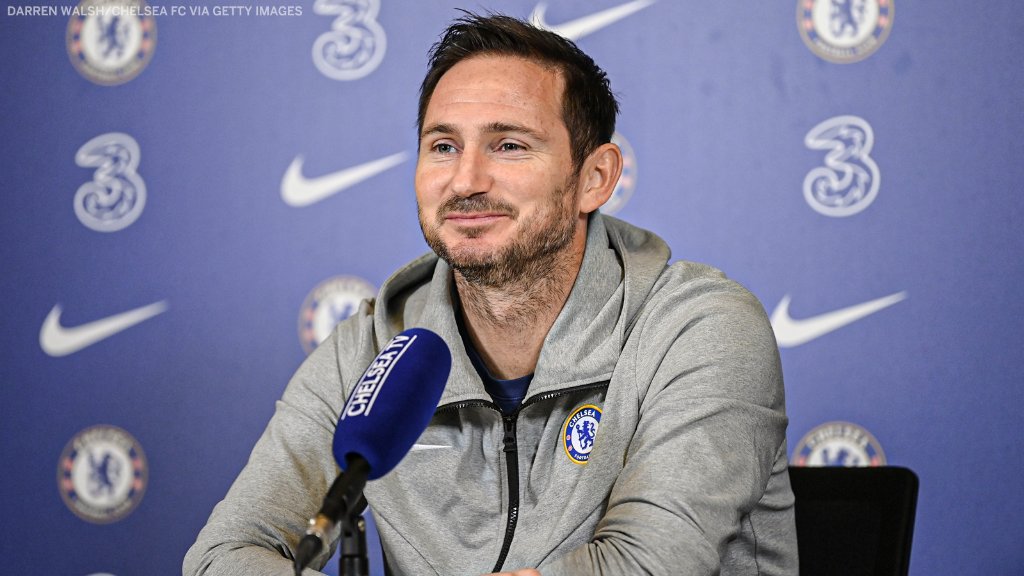 Frank Lampard says he is very happy to qualify to the knockout stage of the UEFA Champions League with two games to spare.
A last-gasp goal from Olivier Giroud earned Chelsea a fourth consecutive win in the Champions League against Rennes.
Despite qualifying, Lampard insisted that he wants to top the group.
Speaking in his post-match conference the Chelsea manager said his team played well.
'I'm very happy to qualify with two games to spare,' said Lampard afterwards. 
"We want to try and top the group, but it was a really tough match for us. 
"Rennes are an underrated team. We played well for big spells and it was a tough, hard-fought win for us. 
"We played really well in the first half-hour. 
"The attitude of the players during tough times, a lot of defending against a big, physical team, and then the reaction after their goal.
"Our desire to try and score a winner, when we knew a draw wasn't the worst result, made really happy. 
"It shows the strength of the group. It has to continue. 
"The players that came on and made an impact and helped us win the game.
"That also strengthens the group as a whole."
Reflecting on Giroud goal, Lampard said the forward current form has now created a selection problem for him.
"That was great from him. Not only that but his hold-up play when he came on, his physicality. 
"I have selection issues because I have Tammy who is playing well, and Oli who always contributes in that way with that professionalism and was incredible in Restart. It's a good problem. 
"Oli will get his minutes, he will start matches because we have a busy schedule.
"You saw such a reaction around the goal not only because it was a last-minute winner but because it was Oli, who acts like he does every day. 
"It shows what he means to this team."
Callum Hudson-Odoi netted his 6th European goal for Chelsea and Lampard was so impressed with the youngster performance.
"I am seeing constant improvements from him. 
"I knew he had had a couple of good performances for the England Under-21s last week, I know he wants more minutes, but I have competition in that area. 
"If he isn't getting minutes in a period, it doesn't mean he is out of favour with me. He certainly isn't. 
"He is still a developing player to a degree. 
"The bit of quality he shows with the first two touches before he got his shot away was top class. 
"I know he can do that. There are loads of great things about Callum, and I know there are things he can improve in his game. 
"He knows that.
"He is a big player for Chelsea, he has a big future with us. 
"His all-round game was fantastic, and he gets his goal."