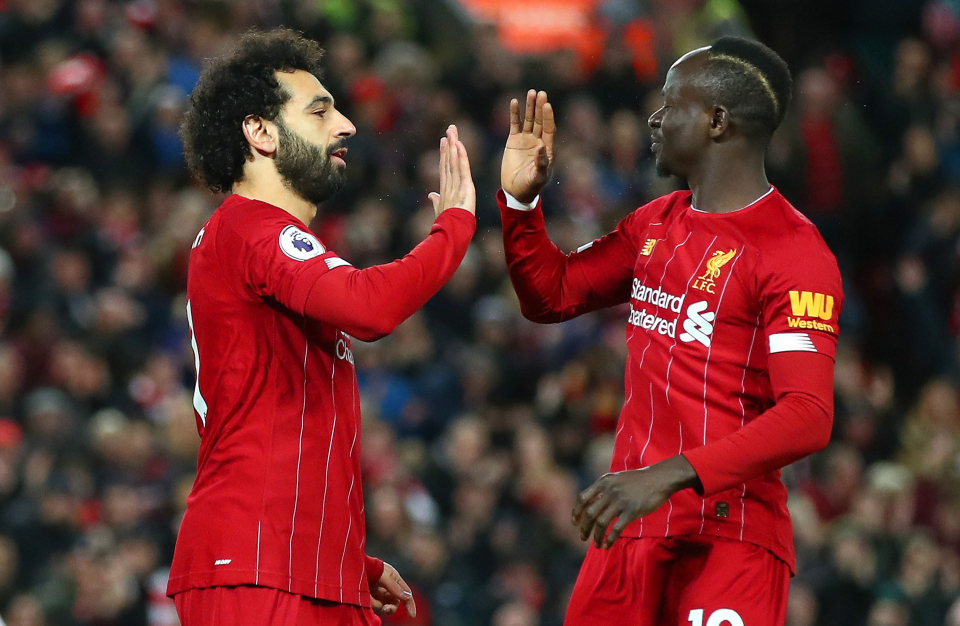 Liverpool forwards Sadio Mane and Mohamed Salah have been named for the best FIFA Men's Player of the Year award following their considerable work in Reads' Premier League title win.
Liverpool owe a lot to the Africans stars who massively participated to end Reds' 30-year Premier League trophy drought.
The Senegalese scored 18 goals and provided 9 assists in 35 PL appearances with the Anfield side. While the Egyptian king netted 19 strikes and 10 assists in 34 games.
Read more : Globe Soccer Awards snob Salah, nominate Mane for 2020 POY
Both players were involved in 70 goals with Liverpool last season and continue to score in the ongoing. Five goals and three assists for Sadio and 10 goals with one assist for Mo.
Here is the list of all nominees :
Thiago Alcântara (Spain / FC Bayern München / Liverpool FC)
Cristiano Ronaldo (Portugal / Juventus FC)
Kevin De Bruyne (Belgium / Manchester City FC)
Robert Lewandowski (Poland / FC Bayern München)
Sadio Mané (Senegal / Liverpool FC)
Kylian Mbappé (France / Paris Saint-Germain)
Lionel Messi (Argentina / FC Barcelona)
Neymar (Brazil / Paris Saint-Germain)
Sergio Ramos (Spain / Real Madrid CF)
Mohamed Salah (Egypt / Liverpool FC )
Virgil van Dijk (Netherlands / Liverpool FC)
You have until December 9 to vote for the player of your choice.