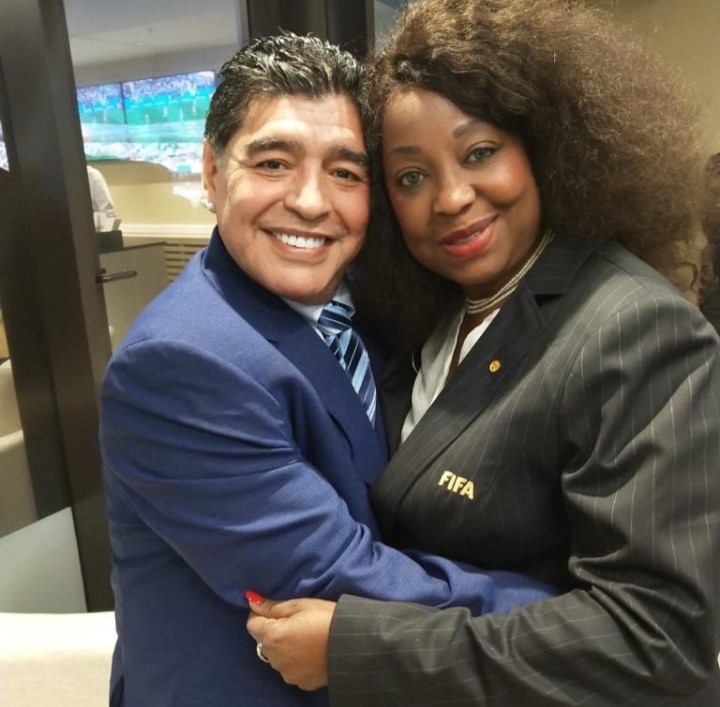 FIFA Secretary General Fatma Samoura penned down a vibrating tribute to Diego Maradona who demised on Wednesday, November 25 after suffering cardiac arrest.
"The hands of god" are gone. Diego Maradona passed away at the age of 60 two weeks after returning from hospital where he was following treatment.
So far, all the footballing family chained touching tributes to him who is regarded as one of the greatest ever in football history.
Read more : Argentina – Maradona dies
The powerful Senegalese woman also joined his words to that of these legends.
"It was with profound sadness that I learned of the demise of Diego Maradona.
"He was a monument of football, the game to which he brought such renown.
"I join the rest of the world in paying my heartfelt respects to a planetary icon. Adios" the 58-year-old wrote.