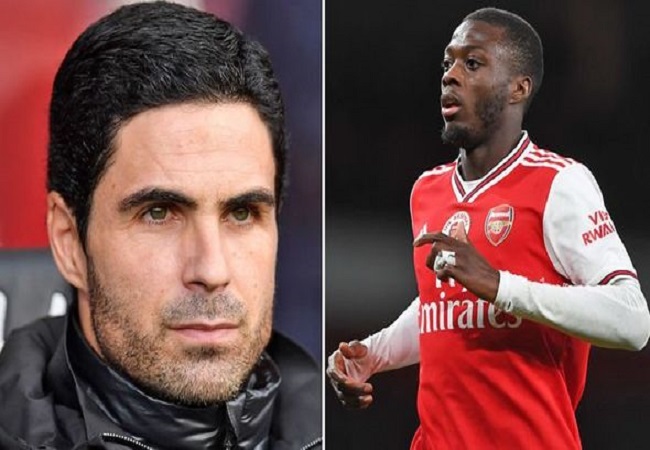 Very angry with Nicolas Pépé on Sunday after his expulsion and the draw of Arsenal against Leeds (0-0) during the Premier League 9th gameday, Mikel Arteta finally calmed down.
Arteta got angry after Pépé's head-butting to Alioski. Behaviour that earned the Ivorian a red card and his expulsion. Reducing the Arsenal team to 10 in the 51st minute of this meeting. "He let the team down." The Spanish technician ranted after the meeting, considering it unacceptable.

Expressing himself on the case of the Ivorian winger on Wednesday before the Europa League pool matches 4th day, Arteta showed himself protective and ready to give Pépé a new chance.

"He needs to feel that the club and I are going to protect him. We give him time and he needs some time to adjust to the Premier League, a new city, a new language and a new environment. I'm going to be very demanding. Because you can see what he can do. He reacted the right way. And I hope I can see a player who shows this every week." He said.

After his expulsion, Nicolas Pépé apologized to his coach and his teammates.

"Yesterday (Sunday), I let my teammates down at a crucial moment in the game. And there is no excuse for my behavior. I am deeply sorry. And I would like to apologize to the fans, my teammates, my coach and everyone at the club." He wrote on social media.

Arsenal is moving tonight to the pitch of Molde on the occasion of the Europa League 4th day. We expect Pépé to start this match.