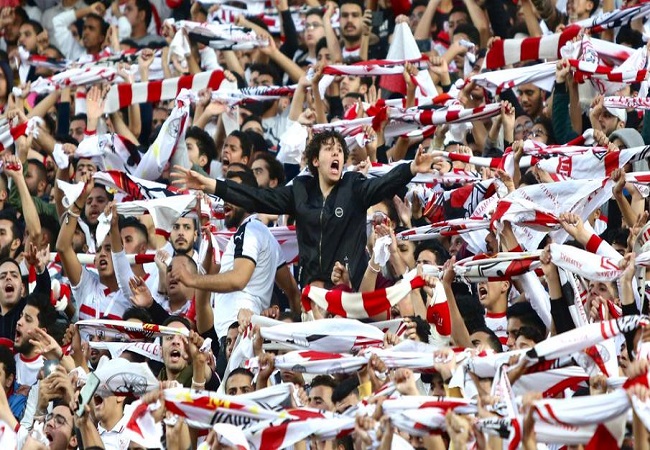 Ahead of African Champions League final featuring perennial rivals Ahly and Zamalek tomorrow, tensions are high in Cairo. For Ahmed Mekkawi, a die-hard Ahly fan, watching his side face bitter rivals Zamalek in Friday's African Champions League final is an emotional burden he can barely stand, let alone seeing them lose.
"I don't have the steely nerves required to sit down and watch this game like any other football match. It's not like any other." The 29-year-old engineer told Ahram Online.
Ahly and Zamalek face off in arguably the most high-profile match of their century-old rivalry, which local media has dubbed "the derby of the century."
It resembles the 2018 Copa Libertadores final between Argentinean foes Boca Juniors and River Plate. A game that the latter won after the second leg was played in Madrid. A neutral venue, due to safety concerns in Buenos Aires.
Tensions are also running high in the Egyptian capital, although sports minister Ashraf Sobhy insisted that no cafes would be shut during the game after some had warned of possible altercations. He also led a campaign to diffuse tensions ahead of the game, appealing for sportsmanship to prevail.
Both sides met eight times in Africa's blue-riband club competition. But never in the final. It's also the first final to feature teams from the same country in the Champions League history.
Ahly and Zamalek might serve up an exciting spectacle for neutrals all over the continent. But not for the passionate supporters of both teams, who number in the tens of millions.
The gripping atmosphere is not for the faint of heart.
"Every time I think of the consequences of a defeat, my heart beats very fast. I feel that my life will completely change either way. I would be over the moon if we win. But too depressed if we don't." Said Noureldeen Mahmoud, a 25-year-old Zamalek fan.
"I had high hopes that Ahly would lose to [Moroccan side] Wydad in the semifinal so that we don't find ourselves in such an unbearable emotional situation. I can't think of anything but the game."
Everything is at stake in the highly-charged derby, which will take place at Cairo Stadium behind closed doors. It's the venue that hosted the majority of their duels in almost six decades and the scene of many highs and lows for both sides.
Ahly are eyeing a record-extending ninth crown while Zamalek are looking to lift the prestigious trophy for the first time since winning the last of their five titles in 2002. The winners will represent Africa at the Club World Cup next year.
The prevalent fear of loss among the fans of both sides is not limited to footballing reasons. Social media adds an extra pressure, thanks to a flood of memes that follows every single Cairo derby.
"I will not log in to Facebook if we lose." Said Mekkawi, the Ahly supporter.
"I will not tolerate their bad jokes and comics, which they will keep posting for years to come."