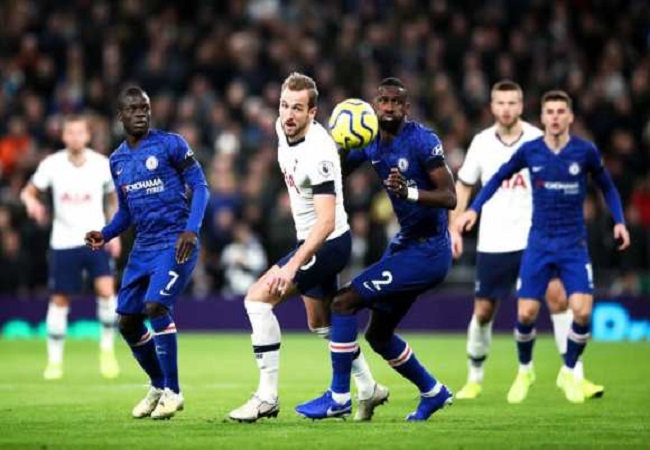 Having great knowledge of English football and its clubs, an invited expert has made prediction over the Premier League 2020/2021 10th day match, a London derby "Chelsea" vs "Tottenham".
It is always difficult to plan matches involving teams which actors are constantly moving. Chelsea has already won six consecutive victories. But honestly, it should be noted that among these six opponents, only Krasnodar showed some resistance, even in spite of a heavy defeat. The rest of the rivals did not offer any serious resistance. The next meetings will be difficult for Lampard group. It is only after having faced them that it would be possible to judge the true strength of this team under construction.
As for Tottenham, I've been congratulating them too much lately, not for fan. But for what they concretely do. Tottenham record five consecutive victories. And apart from the only defeat in the Europa League in recent months, when Tottenham played with their second team, they didn't lose. Everything works for Mourinho. He who has an excellent midfield of three powerful players – Ndombele, Sissoko and Hoiberg. It is admirable to see how the team moves, how it works without the ball, recovers everything in the game and easily launches counter-attacks. A team that encounters major opponents, never has so much pressure on them.
So the first thing to note here is the ball possession. I have no doubt that Chelsea will have more possession. I think Chelsea's total will be about 56-57%. Accordingly, I propose to bet the total here. Chelsea will have more possession no matter how the scores change.
Also, it's worth a bet that here with a total of less than 3.5 goals, Tottenham won't lose to 2.46 in 1xBet.
It seems to me that at the moment, it's a more ready team, capable of playing against any opponent, with a more varied game.
As conclusion, I think the result here will be a parity score. So if a rate around 3.60 is proposed for such an event, then you should use it.