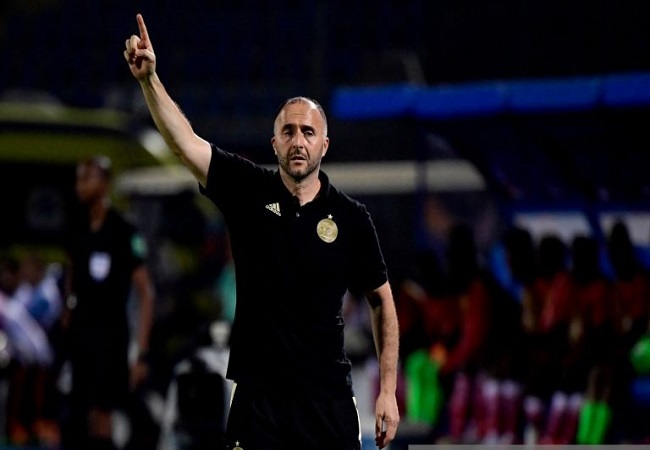 Following the racist statements made by Steffen Freund against Nabil Bentaleb, Djamel Belmadi stepped up to denounce this controversial outing.

In an audio recording published on the Facebook page of the Algerian Football Federation, Djamel Belmadi reacted to the racist comments about Nabil Bentaleb. Set aside by Schalke 04, the Algerian midfielder was targeted on Sunday by the racist statements made by consultant Steffen Freund on German television.

The Greens' coach Djamel Belmadi strongly reacted in a video published on the FAF website.

"First all, we want to support Nabil Bentaleb in this event. I am not only talking about his exclusion. But above all about the treatment he can undergo through the interventions of pseudoconsultants, who in reality hide proven racism and hatred behind a costume. As an Algerian, a coach of the national team, and with the Federation and our country, we cannot tolerate this kind of outrageous and offensive talk about our country. Because through Nabil, our whole country is being targeted. This unfortunate racist, deprived of any conscience, of any intelligence, did not find any other reason on Nabil's setting aside than to take his origin, his race, namely his algerian origin and his social origin." Declared the Greens' coach.

"This kind of thing must not go unpunished. We must speak out against this kind of talk. And I call on all the authorities, as we have seen so often with racist comments. Be it FIFA or the German Federation, to quickly react, the club too. Because they reacted, but we have to react much more vigorously. As Algerians, we cannot tolerate this kind of statement that hurts us. And we will not accept it. (…) Those words uttered like that with impunity on a TV set cannot go unpunished. Nabil has our full support. Because if he has been touched, all Algerians must feel offended." Concluded Djamel Belmadi.