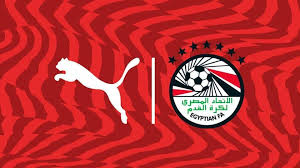 FIFA Council Bureau has extended the mandate of the current Egyptian Football Association (EFA) standardization commission.
The mandate of the commission was set to expire on November 30 2020.

However, in a statement, Fifa says the mandate has since been extended to January 31 2021.
"The decision was taken with the primary purpose of enabling the Standards Committee to perform all the tasks assigned to it in its terms of reference the Standards Committee will include the following:
"Manage the daily affairs of the EFA; Review the EPT Statutes (and other regulations if necessary) to ensure their compliance with FIFA Statutes and requirements, and to ensure their adoption by the EFA Congress;
"Examine the statutes of EPT members and ensure their alignment with the new EPT statutes as well as with FIFA statutes and requirements, and ensure that said statutes are adopted by the members concerned;
"Organize and conduct elections for all EFA members on the basis of their new statutes;
"Finally, act as an electoral committee to organize and conduct the elections of a new EFA council based on the newly aligned EFA statutes.
"In addition, the Bureau of the FIFA Council has decided to reduce the composition of the Standardization Commission from five to three members until the end of this term," the statement reads.