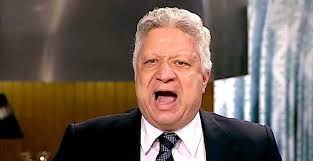 Deposed Zamalek President Mortada Mansour claimed Al Ahly have stolen the CAF Champions league title from the White Knights last Friday in Cairo.
Al Ahly defeated Zamalek 2-1 on Friday on December 27 to clinch their ninth CAF Champions league title.
As he was suspended, Mansour could not attend the stadium and the 68-year-old took onto to his Facebook account to claim that Pitso Mosimane and his men stole the title from his club.
Read more: Pitso Mosimane labelled "top coach" after CAF Champions league title
"You are men and heroes. For the first time, Zamalek fans are not sad about losing a championship, but because of what happened," Mansour said.
"They have stolen the championship from you, [Jamie] Pacheco surpassed Mosimane technically and tactically, not with my testimony, but with everyone else's testimony."
He continued arguing that he refused to congratulate the winning side because Ahly players did not great Ahmed Jalal Ibrahim.
"I should congratulate Al Ahly, but I congratulate Al Ahly on whether to change the ruling, or on the entry of Al-Ahly fans when the president of Zamalek was not allowed in the stadium, or for Al Ahly players to receive instructions not to greet Ahmed Jalal Ibrahim during his presence on the stage." he added.