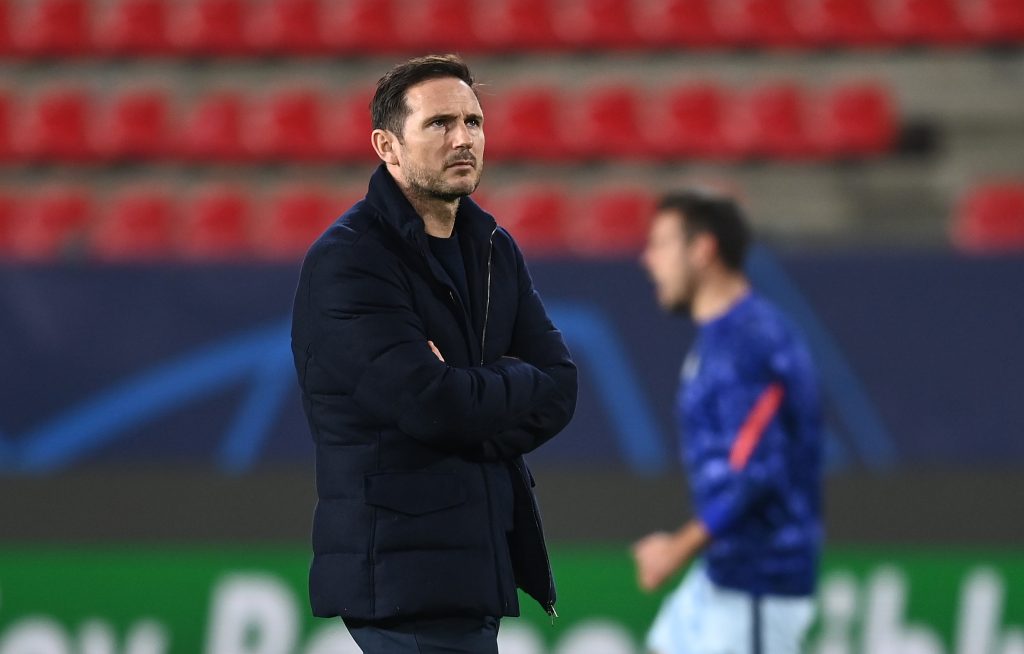 Frank Lampard has admitted that he will face selection difficulty ahead of this weekend Premier League game against Leeds United.
The Blues confirmed their place in the UEFA Champions League round of 16 as Group E leaders following a 4-0 win against Sevilla.
Lampard made nine changes to last week squad as he handed some of the players who have been doing well on training a starting XI.
Olivier Giroud scored all four goals for Chelsea in his first start in the Champions League.
Lampard after the win turned his focus to the Premier League game this weekend against newly promoted Leeds United.
He said with the performance of his players against Sevilla he said it is positive problem for him to select.
"That's what you ask for I suppose when you make nine changes.
" I always say when I pick the team I try and pick the best team for the game and not to have favourites as such.
" You try and put the best team on paper. 
"When players play as they did today they give you a great problem. 
"It's not a problem, that's the wrong way to describe it, it's just having a top player playing with quality, playing with dedication."
The former Chelsea midfielder expressed satisfaction over his players performance as they recorded another clean sheet.
"I'm pleased with where we're at. 
"The levels will obviously go up in the next stage, which we've thankfully qualified for and we've topped the group at this early stage.
" So that's great for our confidence but the levels will go up, the competition goes up, we found that out last year.
"But we're in a different place now. We are improving. 
"I felt that and I'll never be one to get carried away, but I knew at the start of the season, with the new players having some time to bed in, the younger players to mature. 
"We're seeing that in the younger players, the maturity of their levels.
"The young players are reacting to competition and experienced players are affecting things and reacting to competition. 
"Look at Oli today, but you could look around at other performances within that team, with Jorginho, Rudiger, Azpilicueta and others.
"We have to keep improving because at this stage now things will get tougher game by game as we go through. 
"What I'm pleased with is we are in a position where we are gaining confidence so that we feel we can take on any opponent. 
"That's the progression that we're in, today was another step for us."