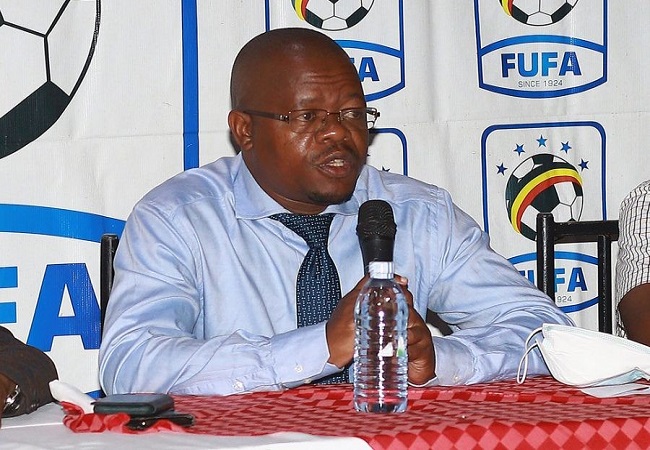 The Federation of Uganda Football Associations (FUFA) has confirmed UGX4Million as a prizemoney to each Uganda Hippos player for qualifying for the AFCON Finals in Mauritania.
FUFA President Eng. Moses Magogo made the update during the Team reception at Jevine Hotel on Friday Morning.
Talking to the players during the event, Eng. Magogo stated that the Federation is going to embark on preparation Programmes for the Final Tournament in Mauritania. He urged the players to keep focused spiritually, mentally, and physically.
"We thank the almighty for the gift of talents that have enabled us to qualify for the first time in the AFCON U20. We need to develop you as complete footballers, develop you socially and spiritually. Players should be spiritually strong and fit." Said Eng. Magogo
"I'm proud of having watched the game. I like the greedy of players towards winning the game. It was a strong fight. And we are proud of the display from the prayers. FUFA will be advancing 4million for each member of the Team." Eng. Magogo confirmed
"5 years ago we started the Juniors league. And most of these players are products from the project. It's not a coincidence that we are the CECAFA champions in U15, U17, and U20." Eng Magogo added.
"Right now, the next button we are preparing for the players is winning AFCON. But not only qualifying. We want to prepare you as great players by winning at the continent and qualifying for the world cup." Eng Magogo stated.