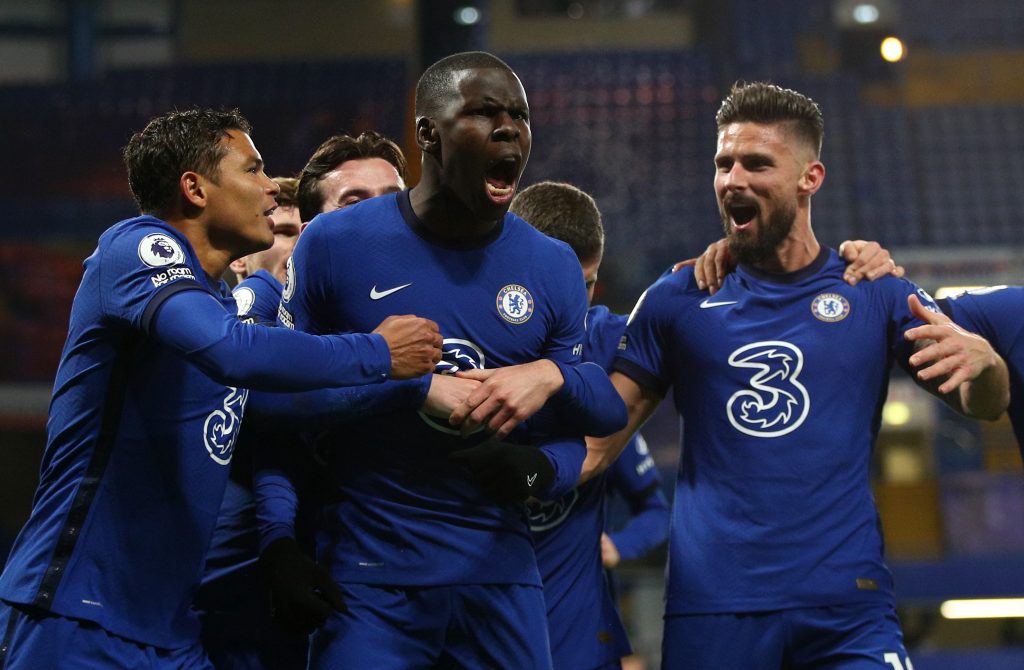 Chelsea manager Frank Lampard has praised Kurt Zouma for his impact and his formidable partnership alongside Thiago Silva.
 Zouma has become an integral part of the Blues solid defence this season starting all but one of the Blues 11 Premier League game this season.
He played a vital role in Chelsea's 3-1 win against Leeds United on Saturday scoring the second goal.
Zouma and Silva partner with Edouard Mendy behind them have seen Chelsea conceded just three goals in the past seven games, including clean sheets against Tottenham, Manchester United and Sevilla. 
Lampard while speaking in his press conference ahead of Tuesday's UEFA Champions League game against Kranodar praised the defender.
The Chelsea manager said the French player always wants to do more.
"He's playing really well this season,' Lampard said of his French defender. 
"The way we're playing as a unit right now and defending as a team helps raise standards but Kurt has to take all the credit for his individual development.
"He had injuries and went on loan a couple of times but he trains so well, he doesn't miss a day, he wants to do extras and be better. 
"Those things for me are absolutely fundamental for a player to improve and right now the level he's playing at week-in, week-out is brilliant.'
Lampard believes added confidence is helping the 26-year-old improve his goals tally, which stands at four in the Premier League following his latest headed effort against Leeds. 
The experience of Thiago Silva next to him has also brought more composure to the Frenchman's game.
"The eye-catching thing is the amount of goals he's scoring from set-pieces,' continued Lampard. 
"For me, that's just him going up more confident and with more belief in himself. He's always had size and spring but now you're seeing him in all parts of the pitch being a real threat aerially and doing his job. 
"Thiago Silva being next to him is a great standard-bearer when he looks left and sees him.
" As a unit, we look stronger and Kurt has been a big part of that. 
"That's why I've been so positive that he will be a big deal for me here and he's showing that in terms of how he's playing so I'm delighted with him."
Lampard also admitted that his side is getting better defensively compared to last season.
"We have got better,' Lampard said of his side's improving game management. 
"The element of this game that felt a bit like last year was when it was 2-1, we were missing chances and you feel nervous. 
"Hopefully now the players are believing that we can see games out.
"There are still moments when we have to go longer and get up the pitch to keep opponents away from our goal. 
"We have to be secure in possession and the players are getting better at that. 
"It's massively important so hopefully that belief continues to grow.
"We're in good form but this is a tough league and there will be moments where we will need that about us. 
"It's helped by some of the experienced players we've brought into the team – Thiago Silva first and foremost, but also Mendy will help us a lot as well in terms of his distribution in seeing out games."