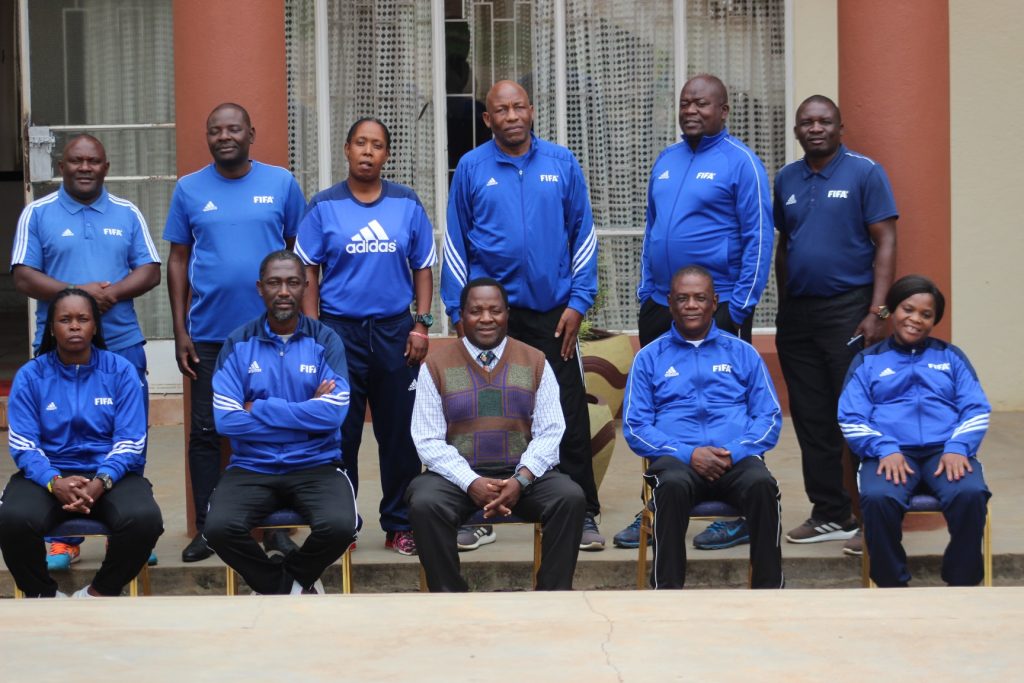 Malawi wants to ensure that domestic training of football coaches translates to quality of coaching on the field of play, the FA has said.
To achieve this, Football Association of Malawi (FAM) has set standards which coaches must strive to attain, the association's top official said on December 7 2020.
FAM Technical Development Officer, Benjamin Kumwenda, spoke about the need for improved coaching standards while addressing participants to a three-day Coach Educators Course at Mpira Village in Blantyre
A press release from the association says the course facilitator, Kumwenda threw the ball to the court of the 10 educators in attendance, challenging them to strive for quality and not quantity.
"The course had two main objectives which are to familiarize the Coach Educators with the D License Coaching Manual which we have produced as well as how they can assess practical sessions when they are conducting the courses. We believe that they are now equipped enough to go and mentor coaches.
"As they are going out to conduct the courses, we expect them to produce quality Coaches because a lot of Coaches have been trained but the performance of some of them is questionable. This time around, we want better standards for D License holders because we believe that good quality coaches will produce good quality players," FAM Media quoted Kumwenda.
National Coaches Association General Secretary Davie Mpima shared the sentiments of the FA, saying the coaches would implement the suggestions on how to improve coaching standards in the country.
Malawi has over 100 coaches with CAF A and B licences but most of the are not working.
Most Malawian coaches do not aggressively aim for jobs outside the country, as they usually wait for Super League offers.
Currently, John Maduka of Bloemfontein Celtic (South Africa) and Charles Manda based in Lesotho are the only Malawi coaching exports in recent years.
Decades ago, Malawian coaches such as Kannock Munde, Jack Chamangwana, Matthias Mwenda, Zorro Msiska, Steve Phiri, Reuben Malola (all deceased) and Kinnah Phiri used to deliver the goods in countries such as Mozambique, Tanzania, Zimbabwe, Eswatini, Kenya and South Africa.
Malawi top-flight league has since started attracting expatriate coaches such as Zambian Dan Kabwe of Silver Strikers and Zimbabwean Kallisto Pasuwa who led league holders, Nyasa Big Bullets, to back-to-back titles.