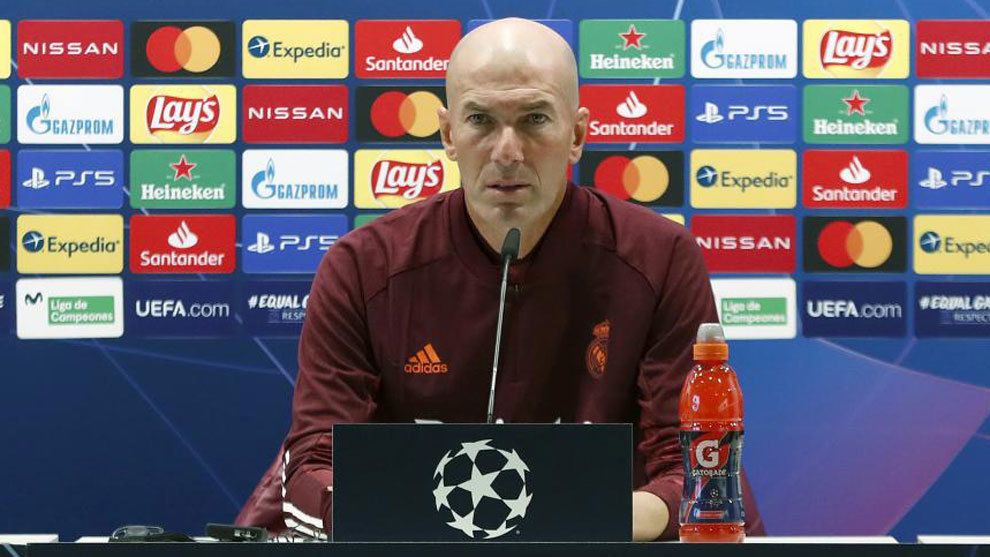 Real Madrid manager said his team will do everything to qualify to the round of 16 of the UEFA Champions League ahead of their crucial game against Borussia Monchengladbach.
The Los Blancos will be hoping to be among the team to book their place in the last 16 in a tricky Group that their fate will be decided by by the last game.
Zidane appeared before the media on Tuesday at the club press room and the question of not qualifying to the next round was brought first.
The boss while responding said he is not thinking about playing in the Europa League.
 "It's an important match and we know that. 
"We want to get the three points and finish top of the group.
" That's all we're thinking about, but every match is important and it's a big opportunity to show what we're made of as a team. 
"The important thing is to play as a team and being aware that, when we stick together, defend well and don't give our opponents much, we can do well with the ball".
 
"All the players and the club are used to playing under pressure and being involved in games where you have to be at your best. 
"We know what's at stake and we have to deal with our emotions and, above all, prepare well. 
"We know that a lot will be said on the outside, but the important thing for us is to prepare well and put in a great performance. 
"I'm convinced that we'll have a great match tomorrow".
"I'm not thinking about Europa League . 
"We're focused on the Champions League match, we want to qualify and that's that.
" I'm not thinking about anything else and the players are thinking the same. 
"You can talk, but we're only thinking about having a great game tomorrow".