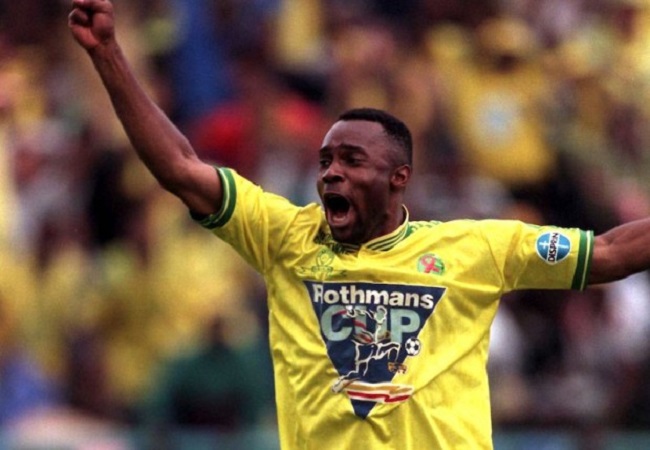 Former Zambian international striker James Chamanga played for Moroka Swallows, Umtata Bush Bucks and SuperSport United. And he then moved to China in the latter stages of his career.
Despite being over the age of 40 at present, the former Chipolopolo striker is still active in football. And he is currently attached to Zambian Super League side Red Arrows.
Chamanga has now opened up how Mosimane warned him of the dangers of alcohol and women in Gauteng. It was when signing him for Matsatsantsa prior to his departure for the Bafana Bafana assistant coach job.
"When he signed me for SuperSport from Bush Bucks, he told me. "You, Zambians, love beer and girls too much." I argued that I am different. And he can attest to that." Chamanga told Lovemore Moyo in the latest KICK OFF Magazine.
"We worked well [together]. And he would tell me when he didn't plan to use me in a certain game. He was honest like that.
"To see him succeed today is down to how direct he is in his coaching, which is lacking in some other coaches. I still speak with pride about Pitso.
"I always tell the other players here [in Zambia] that I made it in this game. Because of the contribution that he made in my career." He concluded.