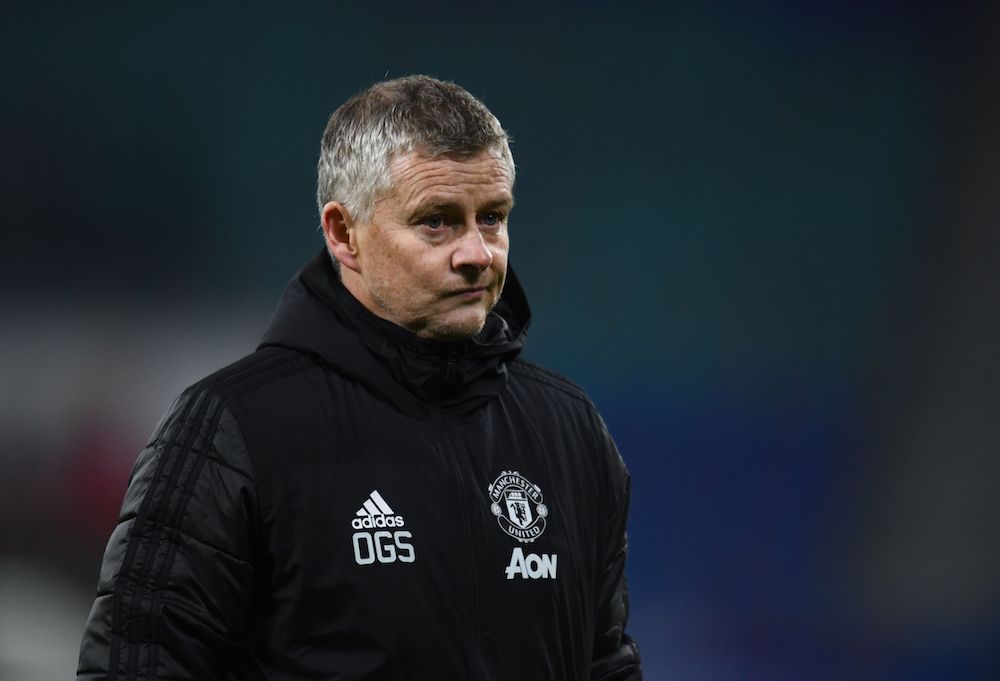 Manchester United manager Ole Gunnar Solksjaer has blamed their exit from the UEFA Champions League to the loss at Istanbul against Basaksehir.
The Red Devils on Tuesday failed to qualify to the round of 16 in the tournament following their 3-2 loss to RB Leipzig.
Manchester United were tipped to scale through the group having defeated Paris Saint-Germain and Leipzig in the first leg.
However, twist of fate saw them finished third and will now play in the Europa League.
While reflecting on their failure to make it through to the knockout stage, Solksjaer in his post-match interview admitted their downfall began at Istanbul.
"Yeah, definitely. 
"The away game, that defeat; that's where you look at those points missed. 
"They're the points that cost us getting into the next round, or the knock-out phase, no doubt about that."
The former Manchester United while reacting to the outcome of their 3-2 loss to Leipzig who they had defeated 5-0 at Old Trafford said;
"Close at the end, but you can't expect to go through when you go three goals down against a good team like Leipzig.
"I can't fault the character and effort and pressure that we put on them all second half, where we deserved more almost.
"But you can't give a team a three-goal lead and expect to come back. Just too late, unlucky towards the end."
On fighting from behind later going two goals down in the first half, the boss said;
"Yeah, well we have started games okay and played well, but conceded the first and second goals in games.
"Today (Tuesday,) we started too passive.
"Not aggressive enough in closing down the crosses or the diagonal balls and, of course, this is something that we prepared for.
"We knew they were going to put loads of crosses into the box and we just couldn't deal with them."
"We just didn't turn up until we scored the second goal; suddenly again we started playing again.
"We had one chance at 1-0, Mason [Greenwood] had a good chance, but after 2-0 we started playing.
"The second half was one-way traffic more or less and the one chance they had they managed to score.
"So 3-0 was always going to be difficult, but they all gave everything, very good character and effort.
"I can't fault anyone and we were close to getting the third and that would have been some achievement against a team like Leipzig."