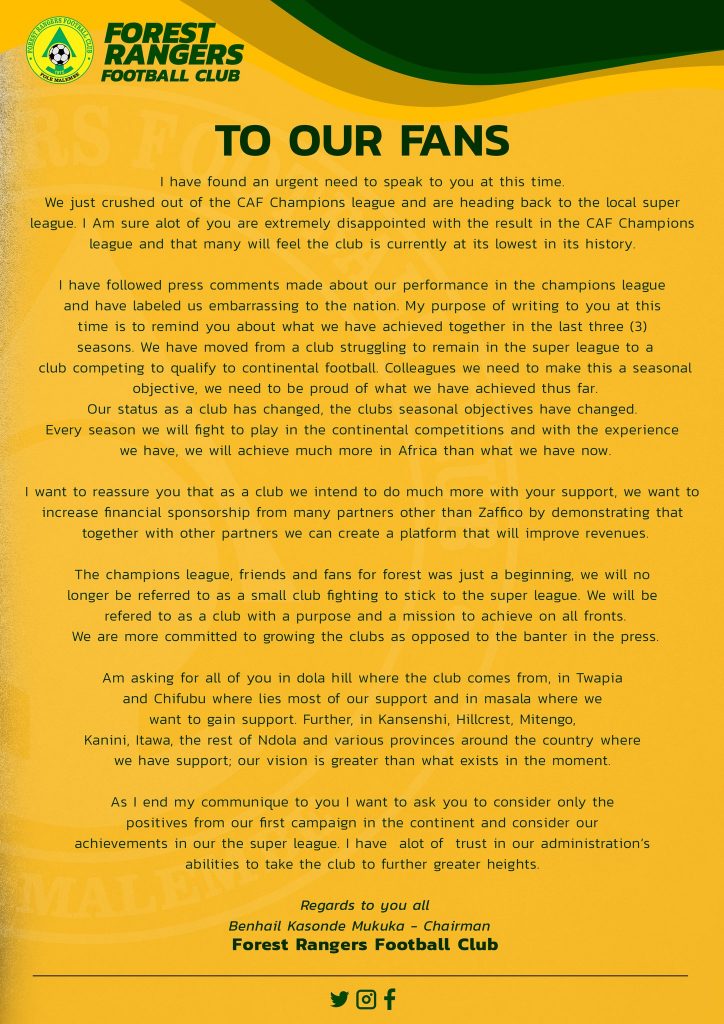 Forest Rangers FC chairperson Benhail Mukuka has called for patience and understanding in the aftermath of the Ndola-based team's exit from the CAF Champions League preliminary round.
"As I end my communique to you, I want to ask you to consider only the positives from our first campaign in the continent and to consider our achievements in the Super League. I have a lot of trust in our administration's abilities to take the club to further great heights," Mukuka wrote.
Rangers exited the competition after losing 2-0 away to Gabonese giants AS Bouengunidi on Saturday.
In the preliminary round, first leg match, Rangers held the team from Gabon 0-0 result in the preliminary round first leg match that raised expectations in Zambia.
However, the second leg ended in the disappointing defeat.
In a statement released on December 9 2020, Mukuka acknowledged that some quarters in Zambia football circles had branded the team's exit as a source of embarrassment.
He, however, said all was not lost as the team was on the right track to achieve its objectives.