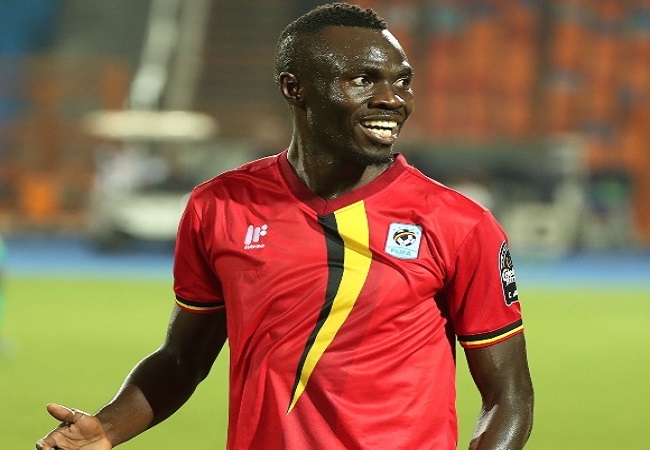 Uganda striker Emmanuel Okwi is to miss the Al-Ittihad Alexandria Club's league game away to Pyramids FC. As the 27-year-old tested positive for Covid-19. The striker is currently in the East African nation hoping to recover and join his Egyptian side.
The Masters of the City were hoping to start the Egyptian campaign on a high. And they were aiming at having all their players available for the game. The six-time Egypt Cup Winners have confirmed the player is not yet in Egypt. As he could not travel with the condition.
"The return of Ugandan striker Emmanuel Okwi has been postponed after he was diagnosed with the coronavirus." The club confirmed through a statement.
"Results of the coronavirus detection test conducted on Uganda professional player Emmanuel Okwi of Al Ittihad Club of Alexandria before leaving his country showed that the player … tested positive. 
"The player had taken this test in preparation for returning to Egypt to join his team for training and matches. But the positive test has led to the postponement of his return to a later date.
"Our heartfelt wishes for a speedy recovery to our Ugandan striker Emmanuel."
The 27-year-old is the second Uganda player to test positive, after Smouha's Derrick Nsibambi in July.